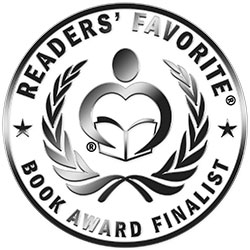 Reviewed by Caitlin Lyle Farley for Readers' Favorite
King Liam of Pantego is dying and his only heir, Prince Pi, has been cursed, the doll containing a piece of his soul stolen by his warlock uncle. It falls to Torsten, the Wearer of the White, to hunt down the warlock in the Webbed Woods and reclaim the doll for the temperamental queen, despite his belief that the quest is based in heretical nonsense. With the fate of the kingdom at stake, Torsten's best chance of success is to recruit help from Whitney Fierstown, the greatest thief nobody in Pantego has heard of. Having reached the peak of his career by stealing the glass crown off the king's head, the bored thief is eager for the challenge Torsten's quest offers. But the warlock isn't the only enemy they're up against as the Webbed Woods are home to Bliss, the spider queen.

Web of Eyes, Book One of the Buried Goddess Saga, by Rhett C Bruno and Jaime Castle, is an epic fantasy nuanced by Whitney's humour, the darker elements of blood magic, and the creepy malevolence of the Webbed Woods and Bliss. Bruno and Castle's rich world-building and an intriguing mythology centred on a feud between the gods add depth to this novel while plot momentum and engaging characters make the pages fly. Both Whitney and Torsten have definite personalities and beliefs, which creates entertaining friction in their relationship while their convincing individual internal conflict plays off against the plot. I would've liked to see similar scope in the female characters, Queen Oleander especially. Startling plot revelations lead to a thrilling conclusion in this entertaining epic fantasy.