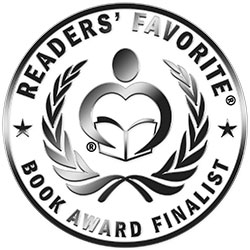 Reviewed by Amy Raines for Readers' Favorite
What to Do When You're Feeling Blue by Andi Cann is a short children's story about a girl named Kappy. She is feeling sad and has no idea why so she asks her parents if they might know. Both of Kappy's parents give wonderful answers for her sadness and even some bright ideas for Kappy to help herself feel better. Even though both parents have very different answers, they both let Kappy know that it is okay for her to feel the way she feels.

What to Do When You're Feeling Blue by Andi Cann is a wonderful children's story with a plot that invites children to understand why they feel sad for no reason and how to cope. The characters are fun, bright and thoughtful as Kappy tries to understand her mood change. The illustrations easily relate to what the story is saying in bold and bright pictures. I love this story and can only imagine how wonderful Cann's other stories are.

I recommend this story to anyone with children that love a soothing and understanding bedtime story as well as anyone who has a child coping with an emotional disorder that affects their moods. I love how Cann deliberately points out that having any emotion is perfectly natural in a way that children can understand and learn from. I truly hope to read many more stories like this one, designed to help kids understand basic issues in a fun and interesting manner.