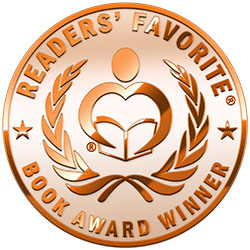 Reviewed by Romuald Dzemo for Readers' Favorite
Whisked Away is the second book in A Paradise Bay Romantic Comedy series by Melanie Summers and it is packed with fun and humor. After completing her studies at the reputable Culinary Institute of America, Emma Banks is ready to work as a chef in one of the resort restaurants belonging to the family. Instead, she is whisked off to a solitary island getaway belonging to the resort to cater for a difficult client, one who doesn't even seem to appreciate her work. Pierce Davenport is a successful writer whose fantasy series, Clash of Crowns, has been made into an exciting television series. But he has not been able to deliver on the ending of the epic fantasy and fans and his publisher are putting pressure on him. If he can't deliver quickly, then his publisher might be looking for scriptwriters to finish the work for him. Now, he has two months to himself to do the impossible — write the conclusion to the series.

The conflict between Emma and Pierce and how an opportunity arises for them to work together is interesting. But can these two characters ever succeed in working on a project and what role can Emma play in Pierce's work? Whisked Away is one of the best romance books I've read in a very long time, with characters that are the complete opposite of each other. The author keeps the reader guessing, wanting to see how the burgeoning relationship between Emma and Pierce plays out. The writing is gorgeous, injected with huge doses of humor and suspense which make the reading experience a very enjoyable one. Whisked Away is ingeniously plotted and the characters are richly developed. It is fast-paced, featuring strong emotional conflict and characters that are fun to follow.