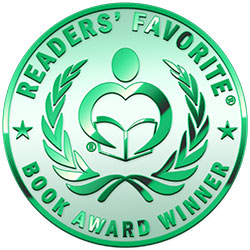 Reviewed by Roberta S Hardy for Readers' Favorite
Whisper by C.K. Brooke is a pleasant, gothic fantasy-romance, easily consumed in a few hours. The main character, Kestrel, is a young woman whose family owns a large English manor house. Unfortunately, the family is facing financial difficulties and may lose the estate. Kestrel's older sister is away at a finishing school but comes home for the Christmas holidays. She advises Kestrel to marry for money to save the family's fortunes, as she herself seems intent upon doing. But Kestrel is a free spirit and unwilling to consign herself to a mundane life. She feels misunderstood and unappreciated. Then she meets a prince in a mysterious otherworld, who wants to make her his queen. Initially, the prince seems to be the romantic ideal many girls dream of. He claims to offer a kingdom, his devotion, and even immortality. But he requires that she relinquish the world she finds wanting and the family who doesn't appreciate her. It begins to dawn on Kestrel that she is in danger of falling prey to deception.

The time frame of Whisper seems to be the late Victorian period. People travel in horse-drawn carriages and the women wear long gowns and must be chaperoned, but there are telephones. The manor house, the time frame, and the plot involving financial difficulties reminded me of Downton Abbey. Anyone who enjoyed the world of that series will probably enjoy Kestrel's world, vividly detailed by C.K. Brooke. This book is also reminiscent of Little Women, with Kestrel being most like Jo—creative and impetuous. The supernatural element is an interesting addition to this romantic tale. The otherworld, where it is always spring despite snow just outside the forest, is like Narnia in reverse. In fact, the author mentions Narnia in an interview at the end of the book. Readers who like the combination of romance and magical worlds will find a pleasant escape in Whisper.