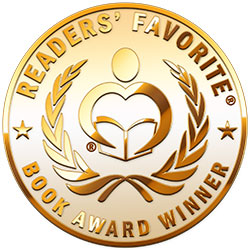 Reviewed by Cassie Widjaja for Readers' Favorite
Whispers of Love by Gina Simone is an inspirational book designed to help you find the answers you desperately need. A certified Spirit Medium, Gina began to experience the presence of the Spirit and energy around her at age eleven. She recounts how her gifts, coupled with being an immigrant, made her feel like the odd one out. Through describing her life experiences, including a traumatic pool accident with her toddler son, Gina guides us through making sense of the signs that the Spirit and our loved ones have given us our entire life. Gina provides insightful advice on dealing with loss, whether it'd be a loved one's death or a lost job opportunity. This extraordinary book helps us explore why we are here, how to connect with the Spirit, and how we can find meaning in life's challenges.

As I had lost my beloved grandma a few years back, Whispers of Love really hit home for me. Back then, death had seemed final, and I found myself drowning in my grief. As time passed, the pain dulled, but I never really healed until I read Whispers of Love. Gina Simone reminded me that there's life after death, and I'm never truly alone. I fell in love with how Gina vividly describes her doubts about belonging, especially as a minority in America, and explains how she slowly overcame it and embraces her identity. As someone who has also struggled with self-doubt, I found this book incredibly useful. This book is a must-read as it gives us hope, even when we have hit rock bottom.