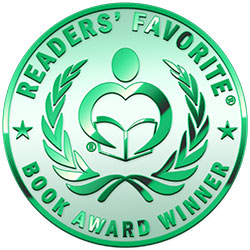 Reviewed by Alice H. for Readers' Favorite
"Who's in Charge?" by Donna Harla is intended as a brief reader for educators, parents and administrators. Its basic premise is that the wrong people (legislators) are in charge of the educational system and, as a result, the educational system is severely flawed and in need of an immediate and extensive "fix." Who's in Charge? Pre- and post-testing of children in various grades indicates that the USA is falling behind other industrialized nations with regard to education. The author attributes this lack of educational success to one predominant problem: most children simply do not know how to study. They do not have the study habits necessary to comprehend material and as a result, they fall farther and farther behind in their ability to understand increasingly more complicated study material.

The author visualizes a diverse approach to learning which involves instruction in basic study skills, teaching thinking and critical analysis skills and the direct involvement of parents/caretakers in the educational process. When teaching a diverse student population, this multivariate approach leads to what is called the "Professional Learning Community." According to the author, it is this PLC which will help the student learn best. The ideas put forth by the author are intriguing and worthy of being tested among divergent student populations. This book may not be for the lay person as many parents might become lost in the research while attempting to sort out what might apply directly to themselves and their children. The book will certainly appeal to educators who are undoubtedly frustrated by various legislative bodies attempting to improve the educational system in which teachers and administrators struggle daily.