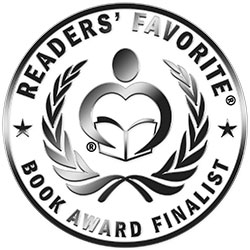 Reviewed by Jennifer Ibiam for Readers' Favorite
Have you ever wondered why the wives of cheating presidents and powerful politicians seldom walk away? Why They Stay: Sex Scandals, Deals, and Hidden Agendas of Eight Political Wives by Anne Michaud profiles the lives of eight powerful political couples through American and British history. Anne delved behind the curtains to shine a light on the private and public lives of political wives and why they tolerate the consistent infidelities of their husbands. As a veteran political journalist, Anne left no stone unturned through thorough research, bringing us the truth. She also reveals how the conduct of these couples spills into the next generation: their children. Did we know anything from what the media showed us? Why They Stay told me we know nothing. So sit back, relax, and enjoy this seasoned exposé!

Why They Stay by Anne Michaud was revealing, insightful, and arresting. This book felt like a mix of premium gossip tabloids and a journal. While the stories were fun, I was appalled by how much a woman would put up with for the sake of power, affluence, and fame. I always believed marriage to be sacred, but I watched these couples turn their marriages into transactional and contractual relationships. Someone had to gain something, and often, the woman was at a disadvantage. Where do wives draw the line between self-respect, healthy marriage life, and the quest for power and financial security? However, I developed a grudging respect for Jackie. Anne's reportage is not isolated but a conduit that links women across races, exposing their private ordeals from the past to the present.