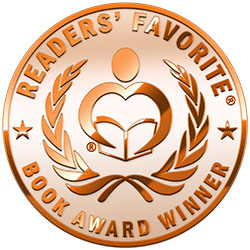 Reviewed by Susan Sewell for Readers' Favorite
When a teen receives an inheritance from her estranged grandfather, she gains more than just a home; she inherits a family secret that changes her life in extraordinary and unexpected ways in the thrilling urban fantasy, Winter's Wolf (The Cursed: Book 1) by Lou Grimes. Raised by a single mother, Louvette has never known her father. Together she and her mother have traveled from town to town as far back as she can remember. While her mother takes small jobs to provide for their needs, Louvette attends the local school until she is expelled for fighting. When Louvette is kicked out of another school, they don't know where to go. Louvette's late grandfather's lawyer appears at their door with the answer. Louvette has inherited the family home, car, bank account, and a place in a private school. Once she and her mother arrive in their new home, Louvette's life takes an unexpected turn. She begins exhibiting unusual physical symptoms that alter her physique and species. Do her physiological changes have anything to do with her father and grandfather? What does it mean for her future?

Winter's Wolf (The Cursed: Book 1) by Lou Grimes is a spine-tingling young adult urban fantasy. Captivating characters, a gripping plot, and a suspenseful storyline make this novel an outstanding first book in what promises to be a thrilling series. Louvette's character is admirable, and I enjoyed observing her mature as she faces challenging and difficult life-changing circumstances. With the intriguing shape-shifting elements and the intense, action-packed scenes, it is a breathtaking story that held me glued once I started reading. This is the first book in a series, and I am eagerly looking forward to the sequel! Exciting and engaging, it is a riveting urban fantasy that will thrill everyone from the ages of twelve to a hundred. Fantastic! Loved it!