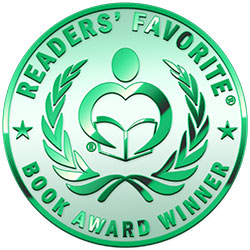 Reviewed by Joy Hannabass for Readers' Favorite
How many times have you wanted to find the right words to say to someone special but they just wouldn't come to you? Well, I might have just what you are looking for. In his book, "Wonders," Kevin Hollingsworth pens a collection of literary prose from the expressions of his own heart. Since it is much easier to show you instead of tell you, I am giving you a few lines from Kevin's poetry story called 'Eyes': "Your photo is worth more than a thousand words. I try to look away and run, but it is your beauty that catches up with me. I cannot deny the reality of this historic situation as I turn back to look at your most exquisite picture. Looking at you there are just too many things to remind me of the consummate definition of lovely; your lovely eyes…"

As you can see, Kevin Hollingsworth has that special way with words that not many people have. He covers many different subjects such as sadness, loneliness, happiness, true love, romance, being a dreamer, appreciation for life and many more. And with each poem, you will want to read it over and over again.

"Wonders" is a short book, very easy to read, but its value is priceless. Some poems are long, some are short, and you can use all or any part of them. This would make a really nice gift book, or a book to use when you want to write something nice in a card and just don't have the words. Your friends and family will be in awe of your kind words. I encourage you to grab a copy for you, or for that special person in your life.