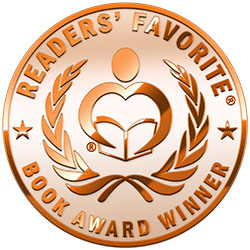 Reviewed by Christian Sia for Readers' Favorite
Wounded Angels by Chuck Miceli is a novel that is both emotionally and psychologically rich, a story of two souls that have been deeply wounded and a journey towards healing that is filled with mystery. Maureen Bower is just fourteen when her father abandons her. But then Frank Russo comes into her life and makes her feel loved, standing by her on every challenge and supporting her through difficult moments and complications from family and the devastating sense of loss, and separation. But what if Frank also abandons her? Maureen's thoughts on abandonment usher her into a deep depression and no one seems to have a strong and positive effect on her. The path of healing might be in Doris Cantrell, a woman who has suffered abuse in childhood, has experienced a failed marriage and been estranged from her daughter. The connection between Maureen and Doris might bring the healing that both of them deserve.

Intelligently imagined and deftly written, Wounded Angels is a book that will speak to the reader's heart. The sense of pathos is very strong as the reader watches the characters struggle with the reality of emotional pain. Chuck Miceli's book reflects the reality of the human heart, exploring themes of depression, loss, family, love, and healing. The characters are richly developed and each has strong emotional depth. It isn't difficult to identify with Maureen and to imagine the pain that she goes through after her experience of abandonment. I quickly learned to love this character and wanted to see what eventually becomes of her. The prose is gorgeous, the plot strong and the storytelling craft so refined that readers can't help feeling as though they are part of the world of the characters, thanks to the humanity of these characters and the realism of the writing.