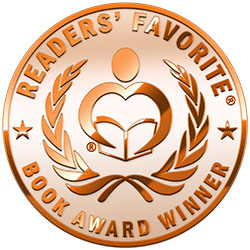 Reviewed by Alyssa Elmore for Readers' Favorite
Do you want to write a book? Is there a novel inside, screaming for you to release it? Writing a story can be a daunting task, especially if you don't know the first steps. Write With Fey (Ten Sparks to Guide You From Idea to Publication) by Chrys Fey is a comprehensive guide to starting a novel, leading the reader all the way to the finish. From creating realistic, fully fleshed-out characters, to planning a stellar plot, this book breaks down the writing process into small, bite-sized portions of instruction, and condenses years worth of reading and hundreds of dollars worth of courses, giving the reader the most substantial amount of information with the least amount of effort. With steps that help the writer maintain momentum, and questions to challenge the writer's process, this book can't help but bring a plot and characters to the forefront and inspire the reader to create a scintillating story.

Write With Fey (Ten Sparks to Guide You From Idea to Publication) by Chrys Fey is a must-read book for those who are serious about writing, but are clueless or doubtful of their writing capabilities. I have read many writing books, and have completed many writing courses, but this book seems to have it all. Initially, I wasn't very impressed with the title, as it indicated (to me) that it was just little bits of information and ideas to help guide the writer to a better writing experience. However, this book is so much more and condenses years worth of research and learning into a more accessible medium. "Sparks" is a great word, and I love how the author created a whole book using the premise. Plus, I found the information within to bring about more than just mere sparks! It actually fanned the flames of inspiration and creativity, creating a blaze. I would suggest this book to all who write as a desk reference book - it will be worth it!