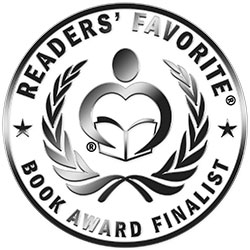 Reviewed by Jack Magnus for Readers' Favorite
Yin & Yang Nutrition for Dogs: Maximizing Health With Whole Foods, Not Drugs is a nonfiction Pets & Animal Care Nutrition book written by Judy Morgan, D.V.M. and Hue Grant. Dr. Morgan is an holistic veterinarian with certification in food therapy, acupuncture and chiropractic care for dogs, cats and horses. It seems that every day, dog owners are reading alarming accounts about recalls of dog food and even the priciest and most natural foods have been recently connected with heart trouble in dogs. While many of us like the idea of feeding our dogs a natural, human food based diet, the logistics of doing so can seem overwhelming. How do you make sure to give your dog the right protein sources, and is grain really a bad thing after all? Then there's the supplements to consider.

Morgan and Grant explain exactly why you should be preparing your dogs' meals, and how to determine the right ingredients and quantities based on your pets' health, condition, and other factors. They offer a number of different menus including the basic PUPLOAF! and neutral diet. Yin and Yang deficiencies are explained, and diets targeting these conditions are offered. There is also a section on the health properties of food and ideas for feeding based on your dog's personality. Yin & Yang Nutrition for Dogs is a dog nutrition Bible for anyone who wants to keep their dog in peak condition. I was particularly interested in this book as I have two large dogs and have been working on feeding them a home based diet for some time now.

While there are a number of websites dedicated to whole and raw food canine diets, this is the most detailed and information-rich resource I've encountered. The authors' recipes are easy to follow, and the photographs that accompany each recipe are quite helpful. The text is written in language that's accessible for laypersons without being overly simplified, and the variety of ideas shared will be useful for anyone who's working on designing their dogs' meals, no matter what the season or access to ingredients. Yin & Yang Nutrition for Dogs: Maximizing Health With Whole Foods, Not Drugs is most highly recommended.