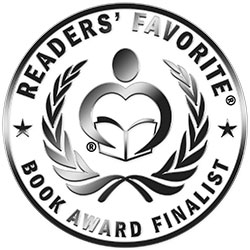 Reviewed by Anne Boling for Readers' Favorite
"Your Soul's Gift" by Robert Schwartz is memoir, self-help, and philosophy bound together as one book. Schwartz begins his book by sharing some things from his early years. He was severely and emotionally abused by his mother but he says: "I planned this abuse before I was born." Schwartz believes that before we are born our soul plans our tribulations in life. He believes that in order to "evolve" or grow beyond actions from past lives we must in some way suffer to pay the price. The purpose of writing this book is to make others aware of Schwartz's philosophy. In each chapter we meet a person who shares their story with us. In chapter 3 we meet Rebecca Valentine. Seven years previously she suffered a miscarriage. Rebecca's story is sure to bring tears to the reader's eyes. She had never forgiven herself for losing the baby. On a similar topic the spirit guides discuss abortion with Schwartz. They assure him that sometimes souls change their mind. "All abortions are done with the consent of the soul associated with the fetus." One of the next topics covered is pets. Schwartz asks the spirit guides what role pets play in the preplanning of a person's life. Marcia shares her memories of her pets and what a difference they made in her life. It is Schwartz's hope that the stories within the pages of this book will assist you in learning that it is alright to love you, to forgive others, to understand the purpose behind suffering, and to like you.

While I may not agree with parts of Robert Schwartz's theory, I admire his gift of writing. Schwartz is a very talented author. He manages to express his passion with mere words. Only very few have that ability. This is not Schwartz's only book on this topic. Schwartz offers hope and encouragement to his readers and that is the main merit of his book.