It's a FACT. Awards grant instant credibility
and influence book sellers and buyers alike!

When the right books are picked as winners we pay attention. We will be spreading the word about Readers' Favorite.
--Karen A., Editor for Random House Publishing
Contestants range from first-time authors to
New York Times bestsellers and celebrities!
Late Registration Contest Deadline in
Readers' Favorite 2013

International Book Award Contest

Become an award-winning author!

Who can enter? We accept manuscripts, published and unpublished books, ebooks, audio books, comic books, poetry books and short stories in 100 genres. No publication date requirement and no word count restriction. English language entries are accepted worldwide.

Four award levels plus a finalist level in each our 100 categories.

Roll of high quality, embossed award stickers ($50 value).

Personalized award certificate and digital award seals.

Olympics-style physical award medal with ribbon.

Awards ceremony with guest speakers and media coverage.

Book displayed in our booth at the largest book fair in America.

Book review and mini-critique of 6 key literary components.

Enhanced listing of your book with award level on our category pages, search results, and your main review page.

Enhanced listing of your book with award level on our 2013 contest award-winners page.

Results announced through a high distribution press release.

Results emailed to our database of authors, agents and publishers.

Results tweeted & re-tweeted to over 1 million Twitter followers.

Lifetime full-featured listing on

BookAwards.com

, an exclusive website dedicated to getting your award-winning book noticed by readers, agents, publishers and journalists.

Win one of $5,000 in prizes just for entering!
Readers' Favorite is the fastest growing book review and award contest site on the Internet. We have earned the respect of renowned publishers like Random House, Penguin and Harper Collins, and have received the Best Websites for Authors and Honoring Excellence awards from the Association of Independent Authors. In addition to providing free reviews to authors who range from the first-time self-published author to seasoned professionals like James Patterson and Nicholas Sparks, we also host a respected annual international award contest to help authors obtain more recognition and exposure.

Book awards grab the attention of book stores, publishers, libraries, and readers, which can translate into increased sales. As an award winner, you will be able to add your Readers' Favorite award seal to your book and all other marketing materials, as well as identify your book as an "award-winning book" and you as an "award-winning author."

We receive submissions from independent authors, small publishers, and publishing giants like HarperCollins and Simon & Schuster, with contestants that range from the first-time, self-published author to New York Times best-selling authors like J.A. Jance, James Rollins, and #1 best-selling author Daniel Silva. We also receive entries from celebrity authors like actor Henry Winkler from "Happy Days," Paul Michael Glaser from "Starsky & Hutch," Eriq La Salle from "E.R.," and actress Mary McDonough from programs like "The Waltons" and "The West Wing."
"I was asked why I advertised my Readers' Favorite award if I was only a Finalist. I said I was honored to receive it and to be recognized on stage at the Miami Awards Ceremony. As a result of which, my local newspaper interviewed me and the story was picked up by the Associated Press. Then a professor from Notre Dame University called, among others, and letters started arriving with questions and orders. I thank you again and again for my Finalist award, which I believe is worth a million dollars."

--

Unsolicited testimonial from Rosemary Gard, self-published author of

Destiny's Dowry.
Miami Awards Ceremony Slide Show
Over 250 authors and guests attended the Readers' Favorite International Book Awards Ceremony in Miami from as far away as Australia, the UK and Switzerland. Guest speakers included actor/author PM Glaser, star of "Starsky & Hutch," and author & marketing guru Rhonda Fischer.

Authors were recognized on stage and presented with physical award medals, then mingled and had a buffet lunch. Staff photographers took free photos of the authors on stage and in front of the awards backdrop, while a local media crew filmed the entire event.

The ceremony received attention from 3 TV news stations and a dozen newspapers. We also displayed the award-winning books to over a hundred thousand visitors at our booth at the Miami Book Fair International, the largest book fair in America, which coincided with the weekend of our Awards Ceremony.
What do you win?
Winners will be chosen in four levels for each of our 100 genre categories: Gold, Silver, Bronze, and Honorable Mention. Each category may also have several Finalists.
Personalized award certificate and digital award seals.
Each winner and finalist will receive a personalized award certificate and a digital high resolution version of their award seal or finalist seal for their book and other marketing materials.
Roll of high quality, embossed award stickers ($50 value).
Winners will also receive a roll of 250 high quality,
embossed award stickers
($50 value) to affix to copies of their book. These premium, professional looking stickers have a raised shiny layer and work wonderfully on book covers.
Medal Awards Ceremony in Miami, Florida
Winners and finalists are also invited to our Medal Awards Ceremony during the week of the
Miami Book Fair International
, the largest book fair in the nation.
Our Medal Awards Ceremony will be held at the
Regency Hotel Miami
, where we have organized a more than 20% discount for our authors. We are expecting several hundred authors and guests to attend this year's Medal Awards Ceremony. The hotel will provide free shuttle service to and from the Miami International Airport, as well as to several local popular shopping destinations.
All award winners and finalists will be brought up on stage to be recognized and have their picture taken. Gold, Silver and Bronze award winners will be presented with an Olympics-style physical Award Medal representing their particular award level.
Read "

Four things I learned in Miami at the Readers' Favorite awards

" by Stephanie Parrillo, award-winning author of "Beneath the Mimosa Tree," about her experience at the 2012 Readers' Favorite awards ceremony.

--Stephanie's unsolicited article provides one author's insight into winning an award and attending our awards ceremony.
Meet & Greets We will have a "meet & greet" on the Thursday and Friday evenings prior to our Saturday Awards Ceremony so authors can get acquainted. We will also provide a Q&A on Friday night where will be providing tips and advice on marketing and other literary essentials.

Media Coverage We aggressively campaign to media outlets for their attendance to provide additional publicity for you and your book (although the attendance of some media is likely, we cannot guarantee it). Last year we received attention from 3 TV news stations and a dozen newspapers.

Guest Speakers In addition to the Awards Ceremony, there will also be guest speakers with advice on various literary topics. Previous speakers include actor Paul Michael Glaser from "Starsky & Hutch," renowned multi-award-winning self-published author Rhonda Fischer, and best-selling author and publicist Omegia Keeys.
"Readers' Favorite is a much needed organization for authors, there should be more companies like them. They were gracious, inclusive and very supportive, responding to authors of all genres. I was honored to be included."


--

Actor Paul Michael Glaser from "Starsky & Hutch" and author of "Chrystallia and the Source of Light," was an award-winner and guest speaker at the 2012 Readers' Favorite Awards Ceremony.
Display of your Book in our Booth at the Largest Book Fair in America The Miami Book Fair International runs for a week in mid-November and features celebrities like Madonna, bestselling novelist James Patterson, Tom Wolfe, Bill O'Reilly, and Molly Ringwald.
The street fair portion is held the last 3 days of the book fair and will feature hundreds of booths manned by authors, publishers and other literary professionals. We will have a full booth all three days of the street fair where we will display all the award-winning books from our contest to hundreds of thousands of visitors from school children to agents and publishers.
If you are unable to make it to Miami we will still display your book in our booth. We will have purchase information for all the award-winning books on display available to all visitors, whether they are an agent, publisher or consumer. If you are able to come, you can bring extra copies of your book to be sold at the booth.

Book Review and Mini-Critique All entrants receive a complete book review which will be posted on our site, Barnes & Noble, Google Books, Facebook, Twitter, Google Plus and Pinterest. You can also post the review on your Amazon page. Our book reviews are free; you do not need to enter our contest to get one. Winners and finalists will receive a mini-critique with ratings for six key literary components of their book, which can be useful in rewrites or as quotes for marketing purposes.

Enhanced listing on our category pages, search results, and your main review pageWe will add your award seal image to your Readers' Favorite review page for both winners and finalists. In addition, we add the words "Award Winner" or "Award Finalist" next to your book in its category listing and search re sluts so people will know your book is an award winner when they search for books on our site. Just click any of our 100 categories on the left to see examples.

Enhanced listing on our 2013 contest award-winners page Winners and finalists will also be featured on a new 2013 Contest Results page via a link in the "Our Award-Winning Books" box on the left side of any page on our site. Visit our 2009, 2010, 2011 and 2012 Award Contest Winners pages so see what our 2013 page will look like.

Results announced through a professional, high distribution press release Readers' Favorite announces the results of our competition through a premium press release which is placed into RSS feeds with more than 250,000 subscribers including bloggers, journalists and consumers. The release is also sent to more than 35,000 opt-in journalists including the Associated Press and top US newspapers like USA Today, as well as search engines like Yahoo and Google, and popular social media sites like Facebook and Twitter.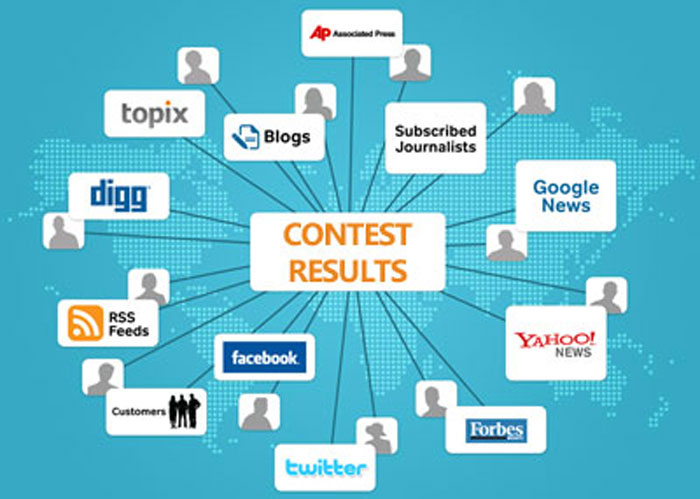 Results emailed to our database of authors, agents and publishers
In addition to our external press release, we also send an internal mailing to our membership base which contains thousands of authors, agents and publishers who use our services.
Results tweeted & re-tweeted to over 1 million Twitter followers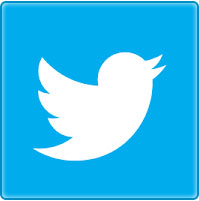 We announce our contest results and link to our 2013 contest winners page to over 1.1 million Twitter followers and then we have a portion of those followers retweet that message to their followers.
This tweet & retweet combination causes our contest results to "Trend", garnering it and our award-winners even more attention as tens of thousands of people talk about our contest results on Twitter.
Lifetime listing on BookAwards.com - Exclusively for Readers' Favorite Authors

BookAwards.com
is a premier site whose domain keywords receive 200,000 searches each month from literary enthusiasts like readers, agents, publishers and journalists looking for award-winning books. BookAwards.com is owned and was created by Readers' Favorite as a free marketing tool for all our award-winning authors and finalists. It only lists winners and finalists from the Readers' Favorite International Book Award Contest, past and present.
We actively update, market and publicize the site to grow its popularity and aid our authors in obtaining sales, fans, media attention and possible agent/publisher representation. If you are a winner or finalist in our Book Award Contest, you will automatically be added to BookAwards.com for free and forever, continually garnering more and more attention as the site and your book's popularity grow.
Win one of $5,000 in prizes just for entering!
The good people who provide our
Author Services
support our annual Award Contest by providing three of their service packages each, totaling $5,000 in prizes. Authors are automatically entered to win one of these 21 prizes just by entering our Readers' Favorite International Book Award contest.
You could win 1 of 21 prizes just for entering!

Get Published with our E-Query Service

Help your book go viral with a Video Book Trailer

Professional Radio Interview and Publicity

Book Conversion to All Major eReaders (Kindle, iPad, etc.)

Professional Proofreading Service

One month promotion in our Featured Book rotator

Roll of high quality, embossed stickers

3 prizes - one roll of 250 stickers for any award level or 5 star review
On September 1, 2013 when we announce the winners of our 2013 Award Contest, we will also announce the lucky winners of each of our 21 prizes. Winners are picked at random, and it does not matter how many categories you entered or whether you won an award or not. If you win a service you have already paid for then we will refund your purchase price for that service so that you still wind up getting it for free.
Who can enter?
We accept manuscripts, published and unpublished books, ebooks, audio books, comic books and poetry books that fall into one of our 100 genre categories. Your entry must be an original work for which you own the applicable rights.
Manuscripts must be complete and formatted according to our
Formatting Guidelines
. We do not have a minimum or maximum word count restriction. However, we do not accept erotica (
contact us
for exceptions or if you are unsure about your book). We do not have a publication date requirement for published books and we accept submissions from all over the world as long as the work is in English. We have had entries from almost every US state and nearly a dozen countries.
To enter, simply complete the form below along with your payment by May 1, 2013 (late registration will continue until June 1st). You can attach an electronic version of your book or mail us a hard copy. If you are sending a hard copy you will need to mail one copy of your submission for each category you enter.
The entry fee is $89.00 USD to enter your book in one genre category. You may enter that same book in up to 3 more genre categories for a fee of $65.00 for each one. Your entry will be read by a different judge for each genre category you enter.
You can enter as many books as you like, and each book can be entered in a total of four genre categories. You will need to complete a separate entry form for each book you wish to enter.
After you complete the Entry Form below you will be asked to pay with either a credit card, PayPal account or PayPal eCheck. If you can't pay online, you can send a check or money order payable to "Readers' Favorite" to the address in the form below along with all the information required by the Entry Form. All entries must be made online or postmarked by the contest deadline of May 1, 2013 (late registration entries must be postmarked by June 1, 2013).
Should I enter a physical or digital copy of my book?
When possible, we would prefer a digital version of your book (Microsoft Word, PDF, ePUB, etc.). Most authors choose this option because it generally means the review will be completed faster, it is easier for us to get it to our reviewers and judges, and the author saves on the costs of producing and shipping a physical book (you would need to mail in one book for each category you enter).
Books that are attached to the Contest Entry form below are available to our reviewers and judges instantly, so there is no mailing delay. In addition, digital books are made available to our international reviewers, who can't receive physical books due to the higher cost of international postage.
If the cover of your book is not included in your digital version our reviewers and judges will be able to see it on your Amazon page. If it has a lot of illustrations and the file size is larger than 19mb, complete the form below without attaching the file and
contact us
for instructions on how to use a free service to email us the larger file.
However, when it is necessary to submit a physical book, it will be donated to one of 4 well known charities so the book will go on to bring joy to others and provide the books with more exposure. We also donate financially to these charities each year. This way when you enter our contest you will know that your book and some of the money you spend is used to bring comfort and aid to those in need.
We provide children's and young adult books to
St. Jude Children's Hospital
and to schools through the
Kids In Need Foundation
. Adult books are provided to needy seniors through
Meals on Wheels
and to adults learning to read with the help of the
Adult Literacy League
.
Because digital books cannot be donated to the charities mentioned above, we created our Book Donation program to give all authors the opportunity to donate their book to a plethora of charitable organizations directly from their Readers' Favorite review page once their review is complete.
In addition, if you submit a digital version of your book but would still like to donate a physical copy to one or more of these charities, you can just mail us a few copies of your book and we will donate them to these charities for you. These options allow authors to submit a digital version of their book for a faster, easier and more economical contest entry, while still providing their book to charitable organizations.
Judging and contest timeline
Our volunteer reviewers act as the first level of judges for our contest. Each contest entry is given a review (if they do not already have a Readers' Favorite review). Those books that receive a 4 star rating or greater are passed on to the judges.
If a contest entry is given less than a 4 star rating, a second review is done by a different reviewer. If that review is also less than 4 stars, then the book does not continue to the next level of the contest.
Judging consists of applying a rating score to each entry based on key literary elements of the book. Finalists are announced on July 1 and winners are announced on September 1, giving winners and finalists two months to arrange travel plans to Miami for our Awards Ceremony and for the display and sale of their books in our booth during the
Miami Book Fair International
in mid-November.
Due to the popularity of our contest and exponential increase in entries each year, we continually recruit quality judges. Recent additions include: a professional editor and award-winning author, a Master English teacher with a Summa Cum Laude degree in English literature from a top-tier university, a current judge for 3 other contests with 4 years judging experience, and the owner of an independent publishing company.
A common question is what role does competition play in the contest. A good example would be if a judge rated a book as a potential Bronze winner. If the category that book was entered in did not have any other qualifying entries, that book would simply be awarded the Bronze. Its award level would not be increased due to lack of competition. On the other hand, if that category had several books that had been rated Bronze, then those books would be ranked, with the top book garnering the Bronze, the second best winning the Honorable Mention, and the others moved down to Finalists.