| | |
| --- | --- |
| | Professionally produced radio interview on a top rated author radio show. |
| | Professional multimedia, multilevel targeted press release to advertise your appearance on the show. |
| | Personalized marketing and publicity strategy to help you with your continued marketing efforts. |
| | One month promotion in our Featured Book rotator to help advertise your book during and after the show. |
Online radio programs are very common, and authors frequently get on them for free or at low cost to advertise their book, but usually with little success. This is often because they are not performed by a professional radio host and/or the station has a very limited audience. So we have created a program that solves both of these problems.

"The Authors Show" is not a "show" in the traditional sense of the word, it is a professional book marketing audio & video program offering participants various major benefits that authors serious about marketing their work need to consider, especially inasmuch as all these benefits have long lasting effects. "The Authors Show" is also one of the most popular Internet radio shows in existence today, enjoying extremely high traffic and listenership. Google ranks "The Authors Show" #1 out of 950 million pages with keywords "Author" and "Radio."

But to really give you the largest audience possible, we have added a professional press release to advertise your appearance on the show! This release will go out in many formats to countless online and offline places to get the word out about your upcoming appearance to drive as many listeners to your show as possible.
Two marketing experts to help you publicize your book
Danielle Hampson is the founder and owner of The Authors Show network of radio shows dedicated to helping authors market their books. She also serves as host for several of the shows.
As a multi-lingual international business consultant, Danielle has traveled the world helping business executives in small, medium, and Fortune 100 companies develop and implement global marketing strategies.
Don McCauley is a marketing strategist with over 30 years of experience and is an Inbound Marketing Certified Professional. He has held numerous high level marketing positions from director of marketing to the editor of a highly successful magazine.
Today Don uses his marketing experience to help authors create low cost promotional campaigns by utilizing cutting edge strategic marketing and publicity resources, and also serves as the host of several of The Authors Show radio programs.
Together, Danielle and Don have combined their three most popular and effective marketing strategies into one low cost program specifically for Readers' Favorite: professional radio interview on a top rated show, professional, targeted press release to advertise your appearance on the show, and a personalized marketing and publicity strategy to help you with your future marketing efforts.
Professional Radio Interview
Professional Radio Interview

Number one ranked radio show - The Authors Show is one of the most popular Internet radio shows in existence today and enjoys extremely high traffic and listenership. Google ranks The Authors Show #1 out of 941 million pages with keywords "Author" and "Radio."


Five Radio Shows to choose from - The Authors Show network is divided into 5 different shows by genre to maximize your targeted listenership:

The Authors Show (General Fiction & Non Fiction)
The Business Authors Show
The Children Authors Show
The Christian Authors Show
The Wellness Authors Show

Danielle hosts The Christian Authors Show and The Business Authors Show, while Don hosts the rest.

15 minute professionally produced radio interview - The Authors Show prides itself on the production quality of the shows. Each show is produced to the highest industry standards and each interview is subject to several layers of professional editing. Each show features production quality introductions and music.

Show delivered in mp3 with full license - The author receives an mp3 they can use on their website, Facebook page, or any other form of advertising they like. The show will also be listed in the player on the main show page for one month to increase listenership for the author.
Professional multimedia, multilevel targeted press release
A sophisticated press release is created and distributed shortly before your scheduled appearance on The Authors Show to drive more listeners to your program. This professional level press release is created in multiple formats and is designed to saturate 5 key areas: traditional journalists, internet journalists, search engines, social media and the 'blogosphere'. These releases will remain online after your interview, indefinitely, continually publicizing you and your book.
The multi-media, multi-format keyword optimized release begins with an initial master release, then more versions of the release are created incorporating high quality graphics, social bookmarking tools, audio and video. These different versions of the release are posted on different sites that require different versions for maximum efficacy. This allows the release to be added to sites that are proven to produce results. A detailed saturation report is produced 6 days after the release date.
Traditional News Outlets - Such as CNN, USA Today and others. Depending upon content and keyword optimization, these releases may be picked up by any news site worldwide.

Internet News Outlets - Google News, Yahoo News, Bing News, Ask.com and many others.

Search Engines - Google, Yahoo, Bing and many others.

Social Media - Facebook, LinkedIn, Twitter, Google Plus, Google Buzz, Ning, FriendFeed, Blogger, Digg, Ping, Delicious, StumbleUpon, and more.

Blogging Engines - Google Blogs, Technorati and other sites accepting feeds worldwide.
Personalized marketing and publicity strategy
As a bonus to help you with your future marketing, Don will create a Marketing and Publicity Strategy specifically for you and your book. You will have up to a one hour phone interview with Don where he will ask you dozens of specific questions to help him understand who you are, what you have written, who you are selling it to, your available time, budget, and many other factors.

Next he will create a 15-25 page printable report presenting specific recommendations and workable solutions to your marketing challenges. The report will cover 13 different topics like the aesthetic appearance of your marketing materials (site, blog, Facebook, etc.), branding, search engine ranking, social networking and much more. The report will provide step by step instructions within your budget, as well as a timeline to help you stay focused and achieve your goals.
One month promotion in our Featured Book rotator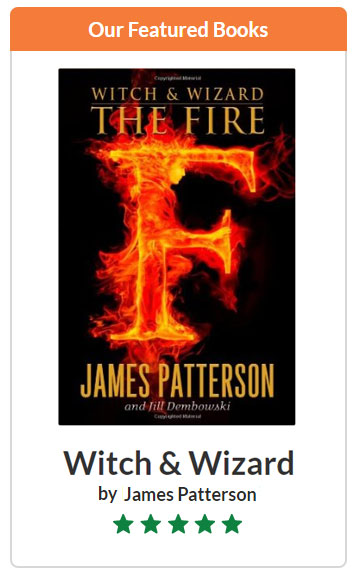 We will add your book cover to the Featured Book rotator for one month. Our Featured Book rotator is at the top left of every page on our site and rotates randomly through all our Featured Books. When a book cover is clicked it will take the visitor to the book's Readers' Favorite review page.
It is positioned to attract the attention of our thousands of weekly visitors, many of whom are agents, publishers and publicists who are here viewing reviews we have done for their authors or submitting requests for new reviews. We are also visited by bloggers and journalists who have read our press releases and are visiting to see our award-winning books, as well as authors and people just looking for a good book to read.
We do not sell this advertising space; we provide it to our authors as a perk for purchasing any of our Author Services to help them promote their book. By not selling the space we keep the number of images down, which provides those in the rotator more screen time.
Testimonials
Read "

Radio Days

" by Kimberly Vargas, award-winning author of "Gumbeaux," who recently used this service and wrote a detailed article about her experience.

Kimberly's unsolicited article describes the interview process, her experiences with The Authors Show, the results, and her overall opinion of this service.
Traci E. Hall - "Adoption Is Forever"

"I would like to thank The Authors Show, Danielle Hampson, Don McCauley and Linda Thompson for amazing web presence, which led to two different short segments on Fox and Friends -- one for me and one for Rhonda Pollero, co-author of Adoption is Forever."
Jeff Knott - "Navigating the Healthcare Maze"

"Well done! During the airing of my interview and afterwards I had people calling me and going to my website from all over the world. In the last few months I have done a tremendous amount of national radio shows, but I can honestly say that my interview on The Authors Show with Don was one of the most easy to do, effective, and relaxed. Recently I have even been interviewed on Fox Business News. I am very fortunate to have been on The Authors Show."
Penelope Van Buskirk - "For Worse Never Better"

"The Authors Show is a crown jewel in marketing new books. Their dedication to perfection has no rival. It is a flawlessly produced show every author should consider. They are consummate professionals who carefully guide you through the interview process and give the author opportunity to discuss their book which is broadcast to a worldwide audience. I am deeply honored to have been a guest on this show."