BECOME AN AFFILIATE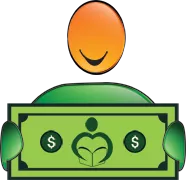 The Readers' Favorite Affiliate Program is a form of advertising that rewards Affiliates (you) for sending people to our site. As a Readers' Favorite Affiliate, you would use what's known as an "affiliate link" to advertise Readers' Favorite. The link can be a simple text hyperlink or a graphic image like a button or banner. That affiliate link has our website URL along with your Affiliate ID built into to it. You can place the text link or one of our 30 graphic banners on your website, Facebook or other social media page, in a mailing to authors you know or any other type of online advertising medium.
As an affiliate you will earn a 20 percent commission on any Award Contest purchases made by those you refer. Our Award Contest is very popular and grows exponentially each year because it is a very valuable program for authors. Each person who arrives on our site by clicking your affiliate link will be assigned to you for 30 days. If they enter our Annual Award Contest during that time, you earn a commission. If they click on one of your affiliate links again, the 30 days starts over. This ensures that you receive fair credit for anyone you send our way.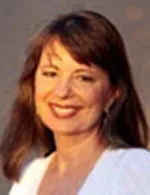 "I am excited to have created a substantial revenue stream as a Readers' Favorite affiliate and equally excited that I am helping my fellow authors find valuable resources, free reviews, and a respected book award contest."
Danielle Hampson, Author and Business Consultant
Earn up to $75.80 for a single referral
Commission
Contest Entry (ranges from $99-$119) :
20% of $119.00
=

$23.80

Contest Entry + 1 Extra Category:
20% of $184.00
=

$36.80

Contest Entry + 2 Extra Categories:
20% of $249.00
=

$49.80

Contest Entry + 3 Extra Categories:
20% of $314.00
=

$62.80

Plus Optional Illustration Award:
20% of $65.00
=

$13.00

Maximum potential commission for one referral:
=

$75.80
You can sign up in less than a minute and have instant access to your affiliate link and a selection of 30 multi-sized attractive static and animated banners and buttons. Our affiliate links are designed to pull the banner and button images from our server, all you need to do is add our affiliate code to your website where you want the banner or button to appear.
Additionally, you may use any of the images on our site for your advertising or create images or text of your own to use with your affiliate link. Your Affiliate Members Area also provides you with real-time statistics for the number of referrals you have and the amount of money you have earned. You will also receive an email each time you earn a new commission.
After you register you can login using the affiliate login and password boxes above the Menu Bar on the top of any page on this site. All payments will be made within 24 hours of request via PayPal. You cannot earn a commission on your own purchases.
Chose from 30 static and animated banners