ABOUT READERS' FAVORITE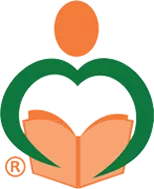 Readers' Favorite is owned and operated by authors for authors. Our staff and nearly all our 1,000+ reviewers are authors who have come together to provide fellow authors with a valuable set of resources to help them succeed.
Authors need feedback and exposure, and we provide this through free quality reviews and a free feature rich review page, the opportunity to obtain recognition through our respected annual book award contest, and free Monthly Book Giveaway, Book Exchange, and Book Donation programs.
Authors also need information and support. Thus we have created an Author Forum in our Author Area where authors can communicate with each other, ask questions, and share ideas on writing, marketing and more. We also provide hundreds of free articles that we have created to answer questions and guide authors through today's often difficult and changing literary landscape.
In addition, we provide professional, low cost proofreading, editing and critique services starting at just $1 per page. We add fast and friendly customer support by email, phone and text message to make sure authors get the help they need. We truly are looking out for our fellow authors. In fact, we were the first book review company to not post negative reviews and provide authors with constructive criticism instead, which has now become an industry standard. We were also the first to offer Review Exchange and Book Donation programs to help authors receive more reviews and recognition.