WRITING SERVICES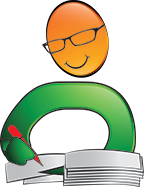 Proofreading and editing are often confusing, usually expensive, and always necessary. But you wouldn't be on this page if you didn't already know that. So let's try and clear up the confusion a little bit and explain what we can do for your book at a price you can afford.
The truth is authors just aren't capable of analyzing their own work, which is why even seasoned authors like James Patterson and even professional editors who write a book, hire someone else to edit and proofread it. The analyst must be objective, because when authors read their own work their minds will add missing words and letters due to familiarity, creating not only typos, but sometimes gaps in the story itself.
The simple difference between an edit and a proofread is when you finish your book you first need an edit, where a literary professional identifies story-related problems like plot, subplots, characters, POV, inconsistencies, omissions, redundancies, balance of high and low tension, dialogue and more. You then take those suggestions and notes and fine tune your book so it is the best it can be. Now that it is written well, it needs to be polished, which is what a proofread does. It is a line by line examination of your book to find those nasty typos and grammatical errors that make your book look unprofessional and takes readers out of your story.
In an ideal world editing and proofreading would be inexpensive enough to be available to all authors. But these services take the sharp eye of a seasoned literary expert. As such, proofreading can cost as much as $5 per page and editing as much as $10-20 per page. At these prices it is no wonder most authors elect to perform these crucial steps themselves. Sadly, their book, and sales, suffer as a result.
Readers' Favorite has been fortunate enough to find a wonderful editor/proofreader with 3 decades of experience who is willing to provide these critical services at a fraction of normal rates. She started as a one of our volunteer reviewers, offering her time to help authors as she has done all her adult life. She is now offering her literary writing services as well.
Proofread - $1 per pg
VIEW SAMPLE
Proofreading corrects errors in spelling and punctuation, as well as light grammar that includes the eight basic parts of speech: verbs, nouns, adverbs, adjectives, prepositions, conjunctions, and determiner usage.

Proofreaders also look for repeated and omitted words, as well as improper word usage (does not include formatting).
BONUS: 1 month in our Featured Book rotator
Edit + Proofread - $3 per pg
VIEW SAMPLE
Line Editing identifies issues with structure and mechanics like overused words, run-on sentences, tonal shifts, phrasing, pacing, dialogue, flow and tense corrections. Most Issues are corrected, others are identified with suggested fixes.

You also get a full proofread so you will have both proofreading (grammar) and editing (structure) corrections to review.
BONUS: 3 months in our Featured Book rotator
Add a Critique - $150
FICTION SAMPLE
NONFICTION SAMPLE
A critique is an excellent way to get an expert opinion on the quality of your book. Our editor will provide you with her opinions of the major components of your book and provide suggestions for improvement where necessary. Please take a look at our Fiction and Nonfiction samples above for more information.
BONUS: 1 month in our Featured Book rotator