Author Services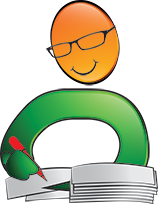 Proofreading, Editing, Critique
Getting help with your book from a professional editor is always recommended but often just too expensive. We have partnered with a professional editor with 30 years of experience to provide quality writing services at affordable prices.
Visit our Writing Services Page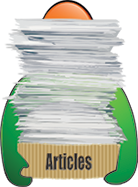 Hundreds of Helpful Articles
We have created hundreds of articles on topics all authors face in today's literary landscape. Get help and advice on Writing, Marketing, Publishing, Social Networking, and more. Each article has a Comments section so you can read advice from other authors and leave your own.
20 Tips to Marketing Success
"20 Tips to Marketing Success" by Rhonda Fischer, self-published author of "Randy Kazandy, Where are your Glasses?" She started like anyone else, but with some creativity and lot of hard work she is now in talks with Random House and working a possible movie deal.
Hello! My name is Rhonda and I specialize in Children's Picture Books and my experience and knowledge derives from that. But most of these marketing techniques can be used for any book of any genre. I started just like you, with a book and dream. I have learned from doing, and from working outside the box. These are things that work for me, I hope you find them useful.
1 - Google Alerts
How "alert" are you about your book and its topic online? Are you using Google, Facebook and Twitter alerts to monitor what people are saying and to contribute to the conversation? I encourage all authors to sign up for Alerts and act on them once they arrive in your inbox. In my Alert I put "Randy Kazandy," the title of my book. So anything with "Randy Kazandy" that is published I get to see it immediately. When you get the emailed Alert, you should act on it. Comment next to the published information if possible. Add that information to your social networking sites. Alerts are not only used to inform you of your exposure on the net, but also to provide you material for you to pass on to other places and create a buzz about your book. You must have a Google account to sign up for it, but the Alerts can be sent to a diff email account. http://google.com/alerts
2 - Business cards and checks
Have business cards made. I would put the Cover of your book on one side and information on the other. Leave them on coffeehouse boards. Pin one up in the library. Leave one in the restaurant when you leave a tip. Ask businesses if you can put a few by the register in appropriate shops. Give them to your relatives to pass out in your behalf. Slip them in your Christmas Card this year. Have checks made with your book on the left hand corner. I pay by check and have sold my book in book stores that way. The person behind the register saw the book image on the check and got the manager to take a look and they ordered books for their store. I got my checks from a company called "Checks in the Mail" and they do a great job. But I am sure most if not all check companies have this service.
3 - Hotels & traveling
Recently I attended the Readers' Favorite International Book Awards Ceremony in Miami. I was fortunate enough to win a Gold medal for my book, Randy Kazandy. Here I am on stage with Readers' Favorite CEO Debra Gaynor, and fellow winner actor/author Paul Michael Glaser, star of the TV series "Starsky & Hutch." The other picture is of my suitcase, which I will explain in a minute.
When I walked into the Regency Hotel where the Readers' Favorite Awards Ceremony was being held, I asked the front desk if I could display my book. Three workers bought a copy instantly and were excited to display it. Even though there were over 200 other Readers' Favorite authors and families also in that hotel for the Readers' Favorite Awards Ceremony, I was the only author who asked to do this. By the following day there were dozens of books on the counter.
To be an author you have to be a great writer. To be a successful author you have to be a great marketer! Be aggressive. If you travel then Hotels can offer many advertising opportunities. Hand a stack of bookmarks to the maids and ask them to leave one in each room. Give the people that work there a discount on your book for helping you. Put a couple cards on tables around the hotel. Go to Staples and get a laminated 8x12 or 11x14 sticker of your book cover and put one on each side of your suitcase. I put an extra strip of packing tape over it so it won't come off when handlers throw it around. And above all, smile when you talk to people!
4 - Book production
If you are children's book writer and need a US Printer. The best in the business is Worzalla. They do four color and more. The best paper is auburn, which makes illustrations pop and the words will not glow back in your face when you have a light on it. I prefer 80 weight for the paper. Glossy is nice, but it has a terrible shine that could interfere with reading to a child under certain lighting.
If you can do it, pay a printer to provide you with copies of your book instead of using a vanity press. It takes an investment, but now you can make $10-15 or more on the sale of a single book. This makes carrying them around with you much more reasonable. Not only are you advertising your book, but if you walk around the story you may sell enough books to cover the cost of all your groceries!
5 - Finish your book before you sell your book
I beg all authors to take the correct steps when writing their books. After being a reviewer for years for large publishing houses like Random House, I have seen it all. And it amazes me that people are not taking professional steps. Do NOT have your friend edit your book, and certainly do not try and do it yourself. You must get a professional editor and it is well worth the money. I know we are all strapped for cash, but at the very least use a proofreader.
Big companies like Random House have lists they work by. This month they say "we only want books about cats". If your book is not about a cat, it will get put into the slush pile, as I call it. That does not mean they did not like your story about dogs. They don't have time to give you details about your book. But the word NO needs to become your very good friend. Just send it again in a couple months. Now that self-publishing is doable, editing/proofreading are critical.
If you are a new author and need an illustrator, make sure your illustrator is experienced. Two beginners will be a disaster together in the world of children's books. One can be a beginner but not both.
6 - Judge your book by its cover - everyone else will!
Light my fire with the name of your book! Grab me and pull me in. Make sure your cover in done extremely well and make sure it has the price on the back of your book. Don't clutter the back with long paragraphs. Keep it easy to read. Less is more.
7 - If you got it, flaunt it
Reviews and awards are very important, and of course you know to submit your published book to get reviews and awards. But did you know that some review and award companies, like Readers' Favorite, accept manuscripts for reveiw and for their contest? As long as you book is complete, submit it to companies that take manuscripts so you can have a review and possibly an award to put on your book for your first printing. Reviews and awards from respected companies are very valuable and should be printed on your book with honor. Just don't clutter your cover with them.
8 - Start your own book festival
I had a Randy Kazandy Midwest Kids Fest in Kansas City. That is an actual entire book fair that I held about my book. You could have a book festival in your town. Invite all writers. Have clowns who make animals out of balloons, a petting zoo, story times, music, food venues. I did it and it was wonderful. I even had a book store donate 350 books to the first 350 kids who walked through the doors. It was at a convention center in November. We even had Mr. and Mrs. Santa Claus for kids to visit with. Each child got a Randy Kazandy book mark with their candy cane.
I had bookmarks made for the event but I got sponsors to pay for them. I had my book character and name of my book and website on the front, with about 8 logos from sponsors/local businesses on the back. Each sponsor paid 100 dollars to be on those bookmarks. They did it with the knowledge that they would be supporting literature and that they would be passed out all over the place. I made $800 and they only cost me $66 to make all 1,000 of them.
So you could create a festival wrapped around your book! How much did it cost me? After that example if you guessed that I actually MADE money then you are right! Put in the time to get people to come and you can do it for nothing. Vendors, writers, and visitors all want to be there, you just need to do the leg work to contact them and get them excited to come.
9 - Greater availability = greater sales
Consider converting your book to an ebook for popular readers like the Kindle and Nook. Or maybe even an Audio book. I always like those when I am traveling. The more formats your book is in, the more people it will reach. It is that simple.
10 - Tell everyone!
Do you post your review or book award on Facebook, Twitter, maybe your own website? Of course, you do. But, how about on reading blogs, library blogs, school blogs, teacher blogs, even publishing companies that previously turned you down. Plant a tree and you get a tree. Plant a thousand and you have a forest! What does that mean… I don't know it kinda got away from me there. But the point is when you have news about your book, TELL EVERYONE!
11 - Get your book in the Library system
Submit your book to Follett Library Resources. If accepted they will send you Purchase Orders every month for books as libraries order them. They will get your book in the catalog and your book can be purchased by every school librarian in the country!
12 - If you leave the house, your book leaves the house
Carry you book with you everywhere. I had to fly from Kansas to Miami to attend the Readers' Favorite International Book Awards Ceremony. I took a shuttle from the parking area to the main terminal and the bus driver saw my book that I was carrying and also the huge image of the cover on my suitcase. He asked who I was and I told him I was an author. He bought my book right there! When I entered the terminal, three women saw the book as I laid it down on the counter and then again on my suitcase and each one bought a book and wanted to go tell all their friends about it. They wanted to know if I would deliver more books as they were going to tell their friends. I happen to live near the airport so I gave them bookmarks with my contact information.
Then on the plane—yes I sell even on a plane--I sat with two other women with me in the middle. I was holding my book and they asked to take a look. When they found out I was the author, they screamed! I sold all the books I had with me on the plane. The pilot was upset about not getting a copy. My book is overcoming adversity and people were asking me to write about Randy Kazandy meeting someone with autism, someone else asked if I would write a book about Randy meeting someone with turrets as her son had it. She even gave me his contact information. We had the whole plane involved in the conversation. It was so much fun!
13 - Local radio stations
Call Radio stations that give interviews. I have been on Radio Disney and several Medical Radio Stations because my book is about getting eye glasses for children. Call all of your local radio stations and tell them you have a sensational book you would like to talk about. I guarantee you that you will get on more radio stations if you call them, than if you don't :-).
14 - Local TV stations
Call all your local TV Stations and ask for the Programming director. If you get a recording leave a message, but call back. Call every number in the station until you get a real live person. I have been on several local TV shows more than once using this method. When I visit my son in Richmond, Virginia I book an appearance on "Good Morning Virginia," and when I travel to New York where my other family members live I book shows on "WHAM Rock City Tonight," "The Noon City Show" and a few more. Every time I visit they want an update. Always, always send a Thank You note to your interviewer. That is very important. Make sure it is hand written and that is a guarantee they will have you back on the show!
15 - Once a local, always a local
If you have lived all over the country like I have, Upstate New York, Philadelphia, Albuquerque, Texas, California, Kansas to name a few. I call all the papers in those towns because you are still considered a local in their eyes and they would love to write about someone who once lived in their town. Spread the good word to all your past towns and cities.
16 - Smile!
If you go on vacation, why not see if you can have a book signing in a book store or have an article about your book in the local paper. They eat that stuff up! Always look for the opportunity to sing and be happy about your book. If you don't, nobody will know. When my mother is with me she hands out book marks, talks about my book to store clerks and really thinks it's fun. You don't know my mother…she has come out of her sour face and negativity and has learned to smile and love people like I have never seen because of my book. I often see her sitting in the audience at a school of over a thousand kids watching me tell my story, and she gets tears in her eyes. I know this book touches her heart. She is a character in my book so I have one small task for her, and that is to Smile!
17 - Banners
You can have a pull up banner made, one that fits on an airplane with your book on it. Make it fun and not too wordy. You can have a sponsor pay for it like I did if you are aggressive. My book is about a little boy getting eye glasses so I went to a foundation and they paid for all my banners. I put their logo on the bottom.
Along the bottom you could put your Readers' Favorite Award and/or other awards so they know you are an award-winning author. You can get them online or locally at a Staples or Kinkos and advertise the heck out of your award.
Take a picture of your award medal around your neck and plaster it all over the net. That is what I did after winning the Readers' Favorite Gold Medal. I plastered the internet with pictures of me and my large gold (and pretty heavy!) medal hanging around my neck. I even sent articles to The Wall Street Journal and New York Times! Every avenue you can think of I say TRY!
18 - Grocery stores
Grocery stores are a great place to have a book signing. They often love any type of literature and the publicity that it can bring to the store. Having an author sign books is a great way for the store to attract business, especially if you can provide them with a sign promoting your upcoming visit to sign books. Whole Foods and Wegmans are two stores I use all the time. If you have one of those, definitely go in with your book and introduce yourself.
19 - Marketing for the soul
Ask people to review your book like hospital gift shops, museums, private book stores. Jack Canfield who wrote "Chicken Soup for the Soul" got rejected 144 times. He did not give up! Finally, he went to his friend who was a publisher and he bribed him to print his book. He said, If I don't sell my books I will buy every single one back from you. He did it on his own to start and the rest is history. He put the books everywhere; In limousines, as reading material in doctors' offices, schools, and he would just drop one off on all his travels and at every opportunity. The secret is….put your book where there are no other books.
See the limo was great because they had no other books there. If you were bored in that limo, the next thing you would know is you would be picking up his book. So go out and take the world in your hands and market that book. When you give you get. If you have three books that you have printed, give buyers a three book package deal and post it on moms or dads sites depending on the nature of your book. Offer discounts for multiple books. Give 5% or 10% to your favorite charity because people like to know that you are helping others. Do not clutter up your book with awards. Select the best one for the cover and put the rest on the back or on your website. Also, Random House puts the other books you have published on the back cover, so you want to try that. So, Congratulations on your Readers' Favorite Awards it was so nice meeting you. Don't give up…Please go after your dreams. I am cheering you on!!
20 - The TV/Radio pitch
First be prepared to call your target media. Be familiar with your product or news release and news angle. Be ready with the facts, have all materials near at hand. Be ready to fax information immediately. Be ready to express media kit materials overnight. Have your best thirty second pitch prepared and ready to go.
Here is a script for a good 30 second pitch:
Hey, we've got a great new guest for the New Year: Rhonda Fischer is one of the most talked about female children's author in the USA -- she's been on channel 10 twice, NBC, Channel 6, Kansas City Live, SBV TV and WHAM13 twice about her book Randy Kazandy, Where are Your Glasses? She met with Laura Bush and she is one of those rare guests who just sizzles on the air. You'll invite her back again and again. Her picture book will engage parents especially if their child needs to get glasses. A little red headed, freckle face boy thinks he will look like an alien if he has to wear glasses, and all the antics that happen based on a true story. She also won a Gold medal. What can we do to get her booked on your show?
Develop your own fun pitch. Say it with enthusiasm and vigor. Make them think you are one of a kind. TV stations do not like boring people. So if you are an introvert, now is the time to learn how to be an extravert.
Practice your thirty second pitch ahead of time. Make sure you have it down cold and have all other materials in hand and ready to go. You can call cold without having sent a press release, or call after having sent a news release. Many of my clients set up a schedule to call three to five media a day and do nothing else. They find that cold calling media works very well. If you do this, you create a prioritized media list and call the most important media first. Then work your way down the list.
Keep calling five to ten people a day is a must, or do what you can. Recognize that the effect of media publicity is cumulative.
Simply put, you get out of marketing what you put into it. Do not sit back and wait for your book to be a success, make it a success! Good luck!