Author Services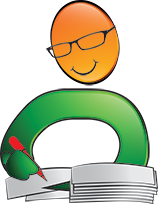 Proofreading, Editing, Critique
Getting help with your book from a professional editor is always recommended but often just too expensive. We have partnered with a professional editor with 30 years of experience to provide quality writing services at affordable prices.
Visit our Writing Services Page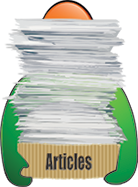 Hundreds of Helpful Articles
We have created hundreds of articles on topics all authors face in today's literary landscape. Get help and advice on Writing, Marketing, Publishing, Social Networking, and more. Each article has a Comments section so you can read advice from other authors and leave your own.
4 Features That Make Good Book Titles
There are no hard-and-fast rules for coming up with the perfect title. But there are some conventions and similarities between wonderful ones that may assist you in choosing yours. This article points out four of those common elements.
1. They fascinate and attract the reader
A title can present a question; it can urge the reader to think about various aspects of the subject the book tries to address. But be careful not to cross the fine line between mysterious and outright confusing. Consider titles like The Curious Incident of the Dog in the Night-Time by Mark Haddon and Do Androids Dream of Electric Sheep? by Philip K. Dick.
2. They correspond with the book's genre
It doesn't have to be painfully apparent. But a title like Murder on Orient Express doesn't sound like an emotionally charged romance novel. While aiming for an intriguing title, try to give your readers some hints on your book's genre. This rule is crucial because people often find new books through the Amazon 'Customers Also Shopped For' sections. They'll lean towards elements that remind them of books they have loved and read. So take cues from your favorite books in your genre. Consider titles like Me Before You by Jojo Moyes and The Murder of Roger Ackroyd by Agatha Christie. They match each book to its distinct genre.
3. They usually have a reasonable length
In choosing a title, you want your readers to have a clue about your book's content without revealing too much. The aim is not to leave them a paragraph on the front cover. The Guernsey Literary and Potato Peel Society by Mary Ann Shaffer is an excellent example of a long title that works. But make sure it's something people can remember when they search for it on Amazon or ask for it from a bookseller in a store. Also, think of what your cover will look like as a thumbnail. When reduced to a small thumbnail on a mobile device, readers will find it hard to read a font small enough to accommodate a long title. Many cover designs with big titles often highlight part of the title that readers can remember. And you may need to factor that in creating your cover art. Super-long titles are the exception, not the rule. Which one would you prefer: The Hundred-Year-Old Man Who Climbed Out of the Window and Disappeared by Jonas Jonasson or Lolita by Vladimir Nabokov?
4. They help readers discover the book
Even if you don't intend to only sell through Amazon, most of your readers may still discover your book through this platform. So, Amazon will always be your primary source of revenue as a writer. While you want a unique title, you also don't want to make it so rare that you pass up on potential keywords that readers look for in your genre. If your book is about growing roses, then words related to roses and gardening better feature in the title. Consider titles like Copywriting for Dummies by Jonathan Kranz or Why We Sleep: The New Science of Sleep and Dreams by Matthew Walker. They both feature the necessary keywords for their genres.
Written by Readers' Favorite Reviewer Frank Stephen