Author Services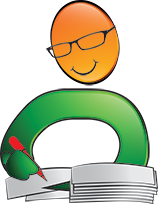 Proofreading, Editing, Critique
Getting help with your book from a professional editor is always recommended but often just too expensive. We have partnered with a professional editor with 30 years of experience to provide quality writing services at affordable prices.
Visit our Writing Services Page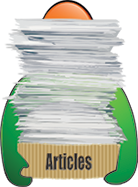 Hundreds of Helpful Articles
We have created hundreds of articles on topics all authors face in today's literary landscape. Get help and advice on Writing, Marketing, Publishing, Social Networking, and more. Each article has a Comments section so you can read advice from other authors and leave your own.
4 Twitter Hashtags to Land Your Perfect Agent
The road to publication is paved with hard work. As the saying goes, it is a marathon, not a sprint. But in this new digital era, gone are the days of submitting your precious manuscript to an agent or publishing house and waiting weeks or even months for them to show interest.Today, we have Twitter, a haven for book lovers and mavens alike, where a perfectly timed hashtag could have hundreds of agents clamoring for your book, eager to represent you and place your book in front of the eyes of big name publishers.
These 4 hashtags, coupled a savvy pitch, could launch you to become the next literary sensation.
#PitMad
Held four times a year, #Pitmad is a Twitter pitch party event started by industry professional Brenda Drake. Writers tweet a 140-character pitch for their completed, polished manuscripts that haven't been published anywhere else. If your tweet grabs the attention of an agent or editor, they will favorite it. Once the event is over, be sure to follow that agent's guidelines for submission, letting them know that they favorited your tweet during the event. Be sure to check out Brenda Drake's website at http://www.brenda-drake.com/pitmad/ for rule changes and updates.
#PitDark
Branding itself as the only Twitter pitch party for authors whose work goes bump in the night, there is #PitDark. Highlighting work of the so called darker nature, #PitDark doesn't limit itself to horror as manuscripts with a dark fantasy element, murder mysteries, or psychological thrillers are one of the many grimmer genres pitched between 8am and 8pm. Any category from Middle Grade to Adult is welcome. Be sure to check out http://jasonhuebinger.com/pitdark/ for pitch dates and which additional hashtags can be used to enhance your pitch.
#SFFPit
Is your fantasy more of the princess and dragons type instead of being filled with the grim overlords perfect for #PitDark? Then #SFFPit is perfect for you. Held twice a year, the SFF in the hashtag stands for Science Fiction and Fantasy. Focused solely on the genre, #SFFpit encourages you to pitch your space opera to eager agents in 140 characters or less! With a pitch limit of ten tweets total and a shortened time slot of 8am to 6pm, this is the one hashtag you'll definitely want to keep on top of. To stay up to date on the rules, be sure to visit http://dankoboldt.com/sffpit/ and have fun!
#Dvpit
Last but not least there is #Dvpit. While the hashtags mentioned previously focus on genre, #Dvpit puts diversity in the forefront, looking for works by and featuring minorities, members of the LGBTQ community, and those with disabilities. It is a huge event held over two days, one for YA and Children's authors and one for Adult authors. Amplifying voices not commonly represented in fiction, #Dvpit seeks to blend both the We Need Diverse Books movement as well as the Own Voices movement in a way that gets manuscripts into the hands of eager agents. Stay up to date on the next #Dvpit by visiting http://dvpit.com/rulesguidelines.
Of course these are only some of the many hashtags that are perfect for fast tracking your manuscript to an eager agent. As always with the querying process, be sure to remain respectful at all times and follow the rules. But most importantly, have fun and meet great new friends! See you on Twitter!
Written by Readers' Favorite Reviewer Kayti Nika Raet