Author Services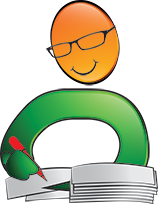 Proofreading, Editing, Critique
Getting help with your book from a professional editor is always recommended but often just too expensive. We have partnered with a professional editor with 30 years of experience to provide quality writing services at affordable prices.
Visit our Writing Services Page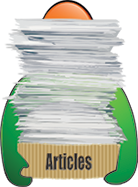 Hundreds of Helpful Articles
We have created hundreds of articles on topics all authors face in today's literary landscape. Get help and advice on Writing, Marketing, Publishing, Social Networking, and more. Each article has a Comments section so you can read advice from other authors and leave your own.
5 Steps to Self-Publishing Success
"Lady in the Water," have you seen it? It was that movie about a mermaid that lived in Paul Giamatti's pool. It was written, directed and even co-starred M. Night Shyamalan. Night based the movie on a fairytale he made up for his kids. He was hot off the success of his previous movies and presented the story to his distributor, Disney, who footed the bill for his previous hits. Disney took one look at the script and had Night escorted out of the building.
Night ignored Disney's criticisms and did what any multi-millionaire would do--he paid for it himself. The move bombed and Night had to eat Ramen for the next six months. Why am I telling you this story? Because books, just like movies, are supposed to go through a rigorous production process. For movies, dozens of people have to read the script and approve it, making improvements along the way until it is ready to be filmed. Then even after the movie is made it is edited, where entire scenes, subplots and even characters are completely removed. Next it is screened, and audiences critique the film, often sending it back for more changes until it is finally ready for mass release.
But Night did not do that. He bypassed the system because he could, and he paid the price. As a self-published author you are also bypassing the system. To save you from Night's fate, I am going to give you some steps that will guide you through the self-publishing "system" so you and your book will be more successful.
Step 1 - Finish your book
You did? Great! Move on to step 2. Whoa… did you reeaaaally finish? Over the years at Readers' Favorite we have had hundreds of authors wanting to update the book they sent in for a review or entered in our contest. In every one of those emails you could always find the same exact line: "This is the final version, I promise." If you finished your book yesterday, you did not finish. Put it away for two weeks, then come back and give it another read. If you can get through the whole thing without wanting to add or remove something, then congratulations--you are done!
Step 2 - Polish your book with editing or proofreading
What is the difference between a proofreader and an editor? A proofreader will find typos, poorly worded sentences, and grammatical errors. An editor does the same but also identifies structural problems, ranging from character and plot issues to point of view (POV) and other mechanical problems. Simply put, a proofreader will help you polish your current book. An editor will help you improve your book and then polish it.
Editing is the best, no doubt. But at $5 to $20 per page, it's pricey. Too pricey, in fact, for most self-published authors. And if you get a bad editor, all you will wind up with is a really expensive proofread. Without an editor you are just going to have to rely on your own writing skills to create a good story. But that doesn't mean you can't Google "Writing Point of View" to figure out how to write POV correctly. POV is tough, but it's critical to a reader's ability to enjoy and follow your book. The rest of your book's mechanics are pretty much common sense, so I wouldn't worry too much about them.
So editing is not mandatory, but proofreading is. Let me say that again. You must have your book proofread. Authors just aren't capable of analyzing their own work; that's why even professional editors who write a book hire someone else to proofread it. The analyst must be objective, because when authors read their own work their minds will add missing words or letters, creating not only typos but sometimes gaps in the story itself.
As the author you have done your job and written a compelling book. Now you need to let a proofreader do their job and ensure your book is being presented in the best way possible with a professional proofread; it simply is not finished until you do.
Step 3 – Reviews, reviews, and more reviews
You know you need reviews; I am not telling you anything new here. But there are a couple of things to keep in mind. The more reviews you have the more advertising you have--that is the real key to reviews. Reviews are usually listed on the website that produced them, which adds to your search engine results and overall exposure. Not to mention all of the other places you will be posting them.
And as hard as it is to accept, sometimes negative reviews can help us find problems in our work. However, negative reviews can hurt us more than help us if they are posted for others to see. I am proud to say that to my knowledge, Readers' Favorite was the first company to not post negative reviews. We provide them to the author as a helpful critique, but we only post positive reviews. Today, more and more companies are adopting this practice.
So when you look for a review company, start with the ones that do not post negative reviews. Get some reviews back to make sure your book doesn't need any additional work, then hit those sites that post regardless of review rating. You need all the reviews you can get, which means you can't afford to only choose those sites that don't post negative reviews.
Step 4 – Contests, contests, and more contests
Enter as many contests as you can. Book awards grab the attention of book stores, publishers, libraries, and readers, which can translate into increased sales. As an award winner, you will be able identify your book as an "award-winning book" and yourself as an "award-winning author," which dramatically increases the credibility of both you and your book.
Yes, contests are expensive. But that is the nature of the beast. As a self-published author you do not have to give away most of your sales revenue to a traditional publisher. But you need to spend some of that money to market your book, to garner more recognition and exposure, and contests are the way to do that.
When picking a contest, make sure it is an annual contest and that the cost is commensurate with what you win. You can also tell a lot about a contest by the quality of the website. If it's a cheesy website, it's a cheesy contest.
Step 5 – Selling your book
Since 2008 the number of self-published books has surpassed those produced by traditional publishers. Today, with a 50 percent drop in the production of paper books and a 150 percent increase of digital book production, not to mention the bankruptcies of industry giants like Borders, the inexpensive self-publishing of digital books has reinvented the publishing industry.
Paper books are still desired, so get your book on Amazon to sell a physical version of your book. CreateSpace.com is a great place to get that done. But you must also get your book converted to the various digital formats used by popular e-readers like Kindle, Nook and iPad. You simply cannot be successful without them.
In conclusion...
When you complete these steps you will have a finished, polished book, with a physical copy available on Amazon and digital versions available on the most popular e-reader platforms. Keep getting reviews and entering contests, attend book fairs and conventions, build a website, get on Facebook and Twitter, and start getting the word out about your book. In time, word of mouth will hopefully take over for you and your book will go viral.
For those of you who decide to skip a step, be careful you don't slip and fall right into Paul Giamatti's pool.
Written by Readers' Favorite Reviewer Bernadette Acocella