Author Services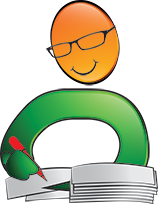 Proofreading, Editing, Critique
Getting help with your book from a professional editor is always recommended but often just too expensive. We have partnered with a professional editor with 30 years of experience to provide quality writing services at affordable prices.
Visit our Writing Services Page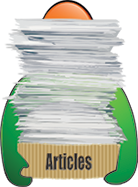 Hundreds of Helpful Articles
We have created hundreds of articles on topics all authors face in today's literary landscape. Get help and advice on Writing, Marketing, Publishing, Social Networking, and more. Each article has a Comments section so you can read advice from other authors and leave your own.
5 Ways to make use of your Work Breaks - Part 1
We all look forward to those precious moments when you take a break after working for a while. However, only a few of us ever consider how to maximize this time and make the best of it. Here are a few ideas you should consider to make work breaks effective, depending on your personal needs and objectives.
1. Make Plans for your Future
It is easy to be caught up in the chaos and day-to-day rush of every day. During such days, you barely have the time to sit back and reflect on your life and create a plan for your future. While it may not be possible to sit down and formulate such plans during the morning rush or other busier times of the day, you can use your breaks to specifically create plans to guide your life and achieve your goals.
While considering this, you may be wondering where to begin. The most important thing, in this case, is to keep it simple. Your bullet journal or planner may not be as elaborate as other people's but what matters is that it works for you and helps you get closer to your dreams.
Another reason that may discourage you from planning your future is how much life today has evolved and become dynamic. Even though you may not control the future, a plan creates direction and helps you keep your eyes on the set goals despite what happens on a day-to-day basis.
2. Connect with Family and Friends
Work breaks can be the best time to make the call to a friend or family member that you have been putting off for a while. While we are caught up in our own lives and our schedules, we can easily forget that we need a support system and we also need to support others around us. A call to your spouse or parent could be the very thing you need to brighten your day.
Work breaks can also be a great time to have non-work-related conversations with colleagues to get to know them better. During work hours, you are limited to conversations that mostly border on work-related matters. However, these breaks can be a great time to discuss different topics and form closer bonds with colleagues. You will get to learn more about the person than you could have in a formal setting.
When we think of networking, what mostly comes to mind are organized events when people meet new people and pitch their ideas while, in actual fact, you can network almost anywhere. Workplaces provide one of the most effective environments for networking since you get to work with the same people every day for a longer amount of time. At one point, you will move on to a new job and those bonds you created in the past can come in handy later on. Hence, forming friendships at work is beneficial not only for the time you will spend with the company but also for future purposes.
Written by Readers' Favorite Reviewer Edith Wairimu