Author Services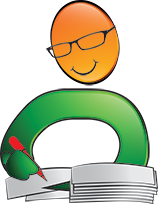 Proofreading, Editing, Critique
Getting help with your book from a professional editor is always recommended but often just too expensive. We have partnered with a professional editor with 30 years of experience to provide quality writing services at affordable prices.
Visit our Writing Services Page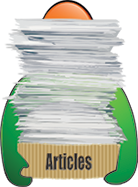 Hundreds of Helpful Articles
We have created hundreds of articles on topics all authors face in today's literary landscape. Get help and advice on Writing, Marketing, Publishing, Social Networking, and more. Each article has a Comments section so you can read advice from other authors and leave your own.
7 Elements of a Successful Non-Fiction Book Proposal
Nonfiction book proposals are vastly different from those for fiction stories, mainly because you do not write the entire manuscript first. Instead, you are providing the idea, a synopsis of the book and a chapter or two to see if the agent thinks the idea is worth pursuing. In this way, you are not investing months, possibly years of your time in something that may end up being a complete no-go. There is plenty of advice available on how to write a nonfiction book proposal but, to be successful, your proposal must include the following 7 elements:
Hook
The start of your proposal should be a description of the book plus the title. Don't make this too long.
Overview of the Market
You must never claim that everyone or anyone will benefit from your book. You must identify your audience, the demographics your book is primarily aimed at. This way, you are showing that there is a need for your book within that market.
Your Bio and Platform
The agent will want to know who you are, in particular, your expertise and your platform. Your credentials are important, as is any experience you have in the field of your subject. Are you an authority on your chosen subject? What qualifies you to write it?
Your platform is the way in which you reach your target market, your visibility. This will include online strategies and efforts, offline visibility, whether you have done any speaking engagements, have a website, what your social media presence is and so on. Agents want authors who are already in touch with their audience, in particular online.
Competitive Analysis
You need to provide a list of the resources that target your chosen market, both online and print resources. The analysis must support the need for your book and, if possible, give it strength.
Your Marketing Plan
This is possibly the most important part and it must be written properly. Say what you are going to do, not what you might do. Remove wishful thinking from the equation and base it on what you can do for definite. It must be realistic and it must be concrete. You should be able to execute this plan by yourself, not with the help of your publisher or agent. Also be sure to say if you are going to invest a specific amount of money on hiring a publicist or for marketing purposes.
Book Outline
You must provide a brief outline of each chapter that will be in the book.
Chapter Sample
This is where you show the agent that you can do what you say you can. You must include one chapter of the book and it must show that you know how to research your subject and that you know how to write in a way that makes the reader want to read on.
This is really just a brief outline of what a nonfiction book proposal should include. So long as you follow these and anything that the agent states they want to see, your book proposal will be as professional as it possibly can be.
Written by Readers' Favorite Reviewer Anne-Marie Reynolds