Author Services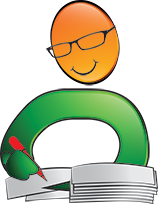 Proofreading, Editing, Critique
Getting help with your book from a professional editor is always recommended but often just too expensive. We have partnered with a professional editor with 30 years of experience to provide quality writing services at affordable prices.
Visit our Writing Services Page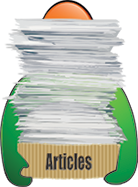 Hundreds of Helpful Articles
We have created hundreds of articles on topics all authors face in today's literary landscape. Get help and advice on Writing, Marketing, Publishing, Social Networking, and more. Each article has a Comments section so you can read advice from other authors and leave your own.
7 Simple Steps To A Powerful Author Facebook Page – Part 1
Facebook is one of the best platforms for advertising; not only can you reach thousands of people, your friends and family can share your work, recommend it to others without you needing to do much. Facebook is also user-friendly and it takes little effort to set up an author page, even if you are new to Facebook. The design changes quite regularly but the steps don't. So let's get you a powerful page to promote your hard work.
Step One
The first thing you are going to want is an email address. Most likely you already have a work one and a personal one but managing your social networking is much easier if you have one dedicated to it. Go sign up for one and then sign up to Facebook – if you already have a Facebook account you don't need to do this but having a dedicated address does help, especially if you want to draw a line between your working life and your personal one.
Step Two
Go to your personal profile on Facebook and click on the cog –you will see it on the top right corner of the Facebook toolbar; click on "Create Page" from the menu.
That's it, you now have a Facebook page. Clicking on the cog and using the drop-down menu will let you flit between your page and your personal profile whenever you want to.
Step Three - Making Your Page Look Good
While the layout is changed frequently on Facebook, profile pictures haven't. In the top left of your page, you have space for a 160 x 160-pixel photo and this is what is seen beside your comments and posts. Choose a photo that suits, perhaps a closeup of yourself and click on the button that says, "Add Profile Picture". Now you can upload your chosen photo. You can have a cover photo too, which is a background image of 851 x 315 pixels; your profile picture will be displayed on the top of this. This cover photo can only be seen by people already following your page. It isn't a vital part and is generally more for decoration so concentrate on getting the right profile picture in place first. You can change it at any time.
One way of getting the best use out of your space for your cover photo is to add some kind of call to action, something that will make people want to click on it. When they do they see your image and the description to the right. By adding a link to that description, you can use it for advertising purposes, maybe for your new book or a giveaway. Whatever you use it for, make it count. After all, your page is all about marketing and promotion, so that's what you should be using it for.
Spend a little time getting this part right; it is one of the first things that people will see and, if it doesn't look good, if your photo is not a good one or it doesn't scale well, they won't click on it.
Written by Readers' Favorite Reviewer Anne-Marie Reynolds