Author Services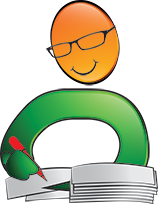 Proofreading, Editing, Critique
Getting help with your book from a professional editor is always recommended but often just too expensive. We have partnered with a professional editor with 30 years of experience to provide quality writing services at affordable prices.
Visit our Writing Services Page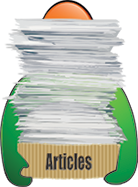 Hundreds of Helpful Articles
We have created hundreds of articles on topics all authors face in today's literary landscape. Get help and advice on Writing, Marketing, Publishing, Social Networking, and more. Each article has a Comments section so you can read advice from other authors and leave your own.
7 Social Media Rules Authors Must Follow – Part 1
Social media sites are fantastic platforms for authors and for readers to interact with one another and, let's face it, there are plenty of these sites to choose from. Your followers connect with you to show their support but they also expect to see something from you; it's down to you to keep your followers and fans interested and engaged.
Following these 7 rules will put you on the right path:
Rule 1 – Pace Yourself
It is possible to have too much of a good thing and, when you start to use social media, it will be novel and you will be on there all the time, posting stuff and chatting away. While this will keep some people happy, it won't please everyone to have their newsfeeds clogged up. Most people follow several accounts and they won't like it if your posts swallow everyone else's – that will make them want to unfollow you. Pace yourself, start as you mean to go on, posting regularly but not too much.
Rule 2 – Consistency
Setting your pace is one thing; sticking to it is quite another. Do not go from posting quite a bit to posting nothing for a week or more – your fans won't like it and they are more likely to walk away. You might be struggling to get to grips with the platform you have chosen but your fans will see your absences as a personal slight. Determine right from the start what you can and can't do and stick with it. Consistency is important.
Rule 3 – Keep Your Content Relevant
You are an author and you are many other things too. Your followers don't need to know too much about what else you do; most of them are going to be readers or wanna-be writers and that's why they follow you. That relationship should be relevant to you being an author. Post about literary events you have been to, book signings that are upcoming, new releases, and even about the process of writing. Keep it relevant to your specific genre but don't start believing in yourself as a celebrity. Don't start handing out personal information either. Every little thing you post on Facebook or Twitter says something about you and your brand so, before you post, ask "what is this revealing about me as an author?" If you can't find an answer, then don't post it.
If you get asked a question by one of your fans or followers, a question that seems to be totally unrelated to you as an author, then answering it gives your followers one impression – that you do care about your fans and your readers. Again, don't go into too much personal detail
Rule 4 – You Must Engage With Your Followers
Especially on social media; this is an absolute must. If they ask you a question, answer it. If they comment on your content, at the very least, thank them for it. Don't ignore them because they will quickly move on – losing followers is much easier than getting them! And make sure you post engaging content!
Written by Readers' Favorite Reviewer Anne-Marie Reynolds