Author Services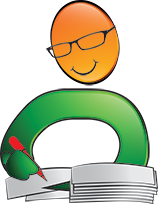 Proofreading, Editing, Critique
Getting help with your book from a professional editor is always recommended but often just too expensive. We have partnered with a professional editor with 30 years of experience to provide quality writing services at affordable prices.
Visit our Writing Services Page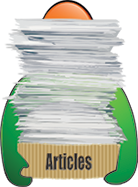 Hundreds of Helpful Articles
We have created hundreds of articles on topics all authors face in today's literary landscape. Get help and advice on Writing, Marketing, Publishing, Social Networking, and more. Each article has a Comments section so you can read advice from other authors and leave your own.
A Guide to Finding a Literary Agent
Writing a book, contrary to what most people believe, is not just about writing a book. Just when you think the hard part is over after having finished your book, the next step is more frustrating. Where you rely on your own composition skills and style with your writing, you need to rely on other people in order to have your book published. This dimension of the book industry is what you should devote an ample amount of time to: finding a literary agent.
Review your book again. After reading through the familiar words and plot, second-guess yourself. Then do a more thorough review and editing next, considering the perspective not of the audience but of a critical outsider and your would-be partner that is your literary agent. Impress your agent enough to increase enthusiasm and morale about the book. It can't be overemphasized how important it is to polish your story as much as possible. Repeat this until you are confident enough that you will be able to wait without worrying if you should have changed something about your story throughout the several months it will take for review.
There are a number of ways to finding a literary agent. This one is best suited for new writers who have yet to come up with a database of prospects. First, list down the favorite books you have read to determine which ones influenced your writing style and your more preferred genre. This would be a very helpful pool in identifying possible prospective literary agents related to these since they usually represent works of specific genres and you want to be on that radar to be considered. Then broaden your list by citing published books that are similar to those listed, preferably those that come well recommended. Lastly, shorten the list by defining a time frame for such works released more recently by contemporary agents or continuing agencies. A helpful note; it would be off-putting to request consideration from agents working for the same agency and you should refrain from doing so.
Whichever way you managed to select your candidates, the next step would be to reach out to them. Two of the most familiar options are referrals and query letters. Referrals are hard to come by unless you have an extensive network, but they have a quicker and higher reply rate and, more importantly, of incidence of acceptance. Try joining writing groups in your area and online, and attend seminars and workshops to improve your network for this end. Query letters are the more common recourse to most writers and it takes some skill in writing personalized ones to engage your literary agent. A quick tip is to send at most five at a time and wait for their reply before sending new ones to other potential agents.