Author Services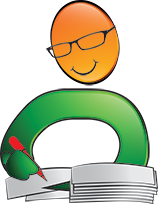 Proofreading, Editing, Critique
Getting help with your book from a professional editor is always recommended but often just too expensive. We have partnered with a professional editor with 30 years of experience to provide quality writing services at affordable prices.
Visit our Writing Services Page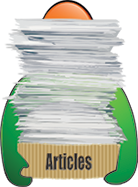 Hundreds of Helpful Articles
We have created hundreds of articles on topics all authors face in today's literary landscape. Get help and advice on Writing, Marketing, Publishing, Social Networking, and more. Each article has a Comments section so you can read advice from other authors and leave your own.
A Short Checklist for Content Writers
Granted that you have read tons of articles on content writing and the guidelines you need to follow, our brains can only take so much. Repetition, they say, makes up for a good reminder. Before you sit down to write that content, be mindful of these things.
For your future articles, consider posting this on your wall while you are writing content. Articles must be short and to the point. It will not eat too much of your time to look at this checklist even while you are writing. Remember: Brevity is the soul of wit.
1. Headlines – It must contain your keyword phrases. Always.
2. The first paragraph – Be concise. It should be no more than 40 words. Include the keywords from your headlines in two to three short sentences.
3. Do not always write one-sentence paragraphs. One sentence paragraphs are becoming a common practice among bloggers and writer-marketers, but for the sake of engagement, do not overdo it. Conciseness and having nothing to say are two different things.
4. Cut up long sentences. If a sentence is over two lines, or if you find that it has too many commas, it can be cut down. Give your reader time to breathe.
5. Linking in the article – Do it in the byline, not in the body.
6. Body headlines – Do not overwhelm your reader with a series of paragraphs. Break your paragraphs with headlines. Keep them short and write the first letter in caps. Putting them in boldface is optional.
7. The last paragraph – This is the part where you summarize your main ideas. Never include links or invites to visit your website. Do this on your byline.
8. Bylines – Four lines. No more, no less. Include the keyword phrases for your site. If you are linking to an internal page of your site, use the keywords of that page.
Eight simple guidelines. They are not that hard to follow. Surprisingly, many writers veer off and the preoccupation with writing can sometimes destroy their recollection. Please follow them, and you have a higher chance of earning approval and getting published.
Despite the conciseness of this article, it is trying to help you get the most out of your writing. The writing process is challenging enough, and sometimes we all need that little reminder when it comes to following protocols and standards. We writers can be an absent-minded lot, so it is not usually our fault if we forget a thing or two.
If you are pitching to other sites, check their guidelines. Read articles that they have previously published to get a better feel for what material they are looking for.
You can make your checklist and browse through them from time to time to see if you are following standards. Doing so will more likely get you published. Otherwise, maintain your writing consistency, and getting published will follow. By consistency, it means to make sure that you are addressing a need and what you can suggest or offer to fill or solve it. Now post this checklist and start writing.
Written by Readers' Favorite Reviewer Vincent Dublado