Author Services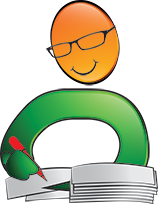 Proofreading, Editing, Critique
Getting help with your book from a professional editor is always recommended but often just too expensive. We have partnered with a professional editor with 30 years of experience to provide quality writing services at affordable prices.
Visit our Writing Services Page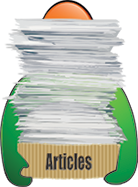 Hundreds of Helpful Articles
We have created hundreds of articles on topics all authors face in today's literary landscape. Get help and advice on Writing, Marketing, Publishing, Social Networking, and more. Each article has a Comments section so you can read advice from other authors and leave your own.
About Writer's Retreats
Wouldn't you just love to get away from the day-to-day humdrum? Maybe a writer's retreat is just what the doctor ordered. A writer's retreat is an option writers with money and without money can do. Whether you are a people person or would rather be alone, you can do it. What is the amount you can afford? If you are financially stable, then go to that hotel, bread and breakfast, cabin, beach, etc. If you are not financially stable, believe me I know, the money could be spent on toiletries and food. However, there are more options than just the public local library. Why not a university library? Cafe? Friend's home or apartment? For example, I am very frugal and live on a budget. This Thanksgiving, I am going to a friend's place where I am not going to have WiFi access for my laptop, but if needed, I may use my cellular phone. The friend is going to be away for dinner. I can kick back, forget about my roommate's annoying cat and say this is the life. In other words, no distractions.
While on a writer's retreat, you can build your self-esteem. You can step out of your comfort zone. You can get the inspiration to write something new, such as writing for magazines. Also, what I like to do is study magazines themselves for topics to write about and inspiration. You can take an on-line writing course for free. There are many online courses you can find by searching on YouTube, such as Coursera. You can read a book. What about a new genre? If not in the public, work in your jammies all day, have some coffee and give yourself a little pampering. Get some exercise. Don't feel like exercising out in the snow? Exercise inside. But, a little vitamin D from the sun is always good. With all of these options, you can give yourself that much-needed boost to your creativity and your ego.
A lot of people say to shut off modern technology. Knowing myself, I simply cannot, as I mentioned about the Thanksgiving retreat; no to a laptop but yes to a cellular phone. So, just discipline yourself.
Headphones are nice to use if you want to listen to some white noise, such as found on YouTube, to help you concentrate. I simply use a box fan.
If you are going with fellow writers, simply split up costs, such as meals. With all of that dividing up, you should be able to do at least something out of the ordinary that you would not be able to normally do. Not a darn thing to be ashamed of.
This is not rocket science. You can have something to look forward to. Instead of getting so tired of no rewards, think of the treat coming up. For example, I think of Christmas coming up. I like to "help out" Santa and buy some nice presents for people. So, on my Thanksgiving retreat, I am going to attempt to come up with as many interesting topics for articles that I can.
I hope you are inspired by the thought of taking a writer's retreat. So, write on and do it...because you are worth it.
Written by Readers' Favorite Reviewer Leiann Lynn Rose Spontaneo