Author Services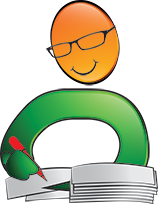 Proofreading, Editing, Critique
Getting help with your book from a professional editor is always recommended but often just too expensive. We have partnered with a professional editor with 30 years of experience to provide quality writing services at affordable prices.
Visit our Writing Services Page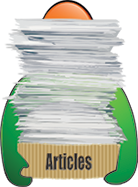 Hundreds of Helpful Articles
We have created hundreds of articles on topics all authors face in today's literary landscape. Get help and advice on Writing, Marketing, Publishing, Social Networking, and more. Each article has a Comments section so you can read advice from other authors and leave your own.
Alternatives to Journaling
I could never stick with journaling. From my days in middle school where it was required in English class to a counselor telling me it was necessary after my Dad passed away, I couldn't seem to make myself do it. It felt like a chore, and eventually, every journal wound up at the dump.
What can you do to keep the ideas, musings, and reflections in order if you don't like journaling? I've found three ways to journal that are more creative than the typical format. Try these tips if you need another way to process your life and ideas. All of these can be done digitally or in handwritten form.
Keep a Fiction Journal. The fiction journal is a regular journal with a twist: you write a fiction story based on your experiences and feelings. For example, if you have an argument with somebody, then write a story about a person whose life is changed by an argument. It's cathartic to fictionalize your experiences because it forces you to take an "outside" perspective and consider resolutions. Or at least, it's great to vent and put the unacceptable responses in writing so your mind is clear to react in a healthy way!
The best part of the fiction journal is that it's a "mind dump," so it doesn't have to be a masterpiece. Write the story for your eyes only, and decide later if it's worthy of development. Most of these stories won't go any further, but there's always the potential for some to grow. Most of the published works I've written since 2016 have started as fiction journal stories that continued to grow after the entry was written.
Create a Concept Board. This is based on the idea of a vision board, which I first saw described in The Secret. The idea is to put images of things you want to manifest in your life on a board that you display in a prominent place in your home. My twist on this idea is to collect things that resonate in your soul: writings, images, social media posts, or other things that strike you as inspirational and encouraging. The point is to ponder why these things appeal to you for inspiration to improve your life and your writing. One good way to ponder them is in my next suggestion.
Write a Devotional Book. Create a file for a devotional book and write entries based on your musings and realizations each day or week. If you really want to get creative, then combine this with the fiction journal and/or concept board so you can write entries about the discoveries you make about life and yourself while doing these activities. Keep a spreadsheet of entries so you can track your topics and progress to make sure the devotional is making forward momentum, and that you aren't repeating yourself (if you are, that's a sign of things to work on). Maybe it will become something you publish, or maybe it will remain a "for your eyes only" file. Keep it as a "rough draft" for as long as you feel is necessary, and consider further development when the time is right.
You can mix and match these ideas as necessary. I've kept a fiction journal for years but added the devotional book last fall after my husband's surgery. I do still add to that devotional but have drifted back toward the fiction journal recently.
We're writers, so assimilate creativity into your everyday life. Who knows? One of these things might be the catalyst for your breakthrough in writing and in life.
Written by Readers' Favorite Reviewer Sherri Fulmer Moorer