Author Services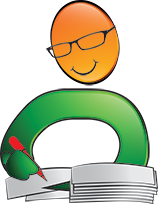 Proofreading, Editing, Critique
Getting help with your book from a professional editor is always recommended but often just too expensive. We have partnered with a professional editor with 30 years of experience to provide quality writing services at affordable prices.
Visit our Writing Services Page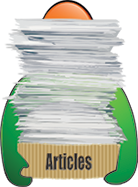 Hundreds of Helpful Articles
We have created hundreds of articles on topics all authors face in today's literary landscape. Get help and advice on Writing, Marketing, Publishing, Social Networking, and more. Each article has a Comments section so you can read advice from other authors and leave your own.
Best Practices for Improved Search Engine Ranking (Part 1 of 2)
You may have heard of the methods that writers use to improve their website's ranking, and it sounds difficult and a lot of work to you. Given that you are busy with writing, you never bothered with it even if you know how it can benefit you. If you want to create more engagement and make your presence known (which most authors want), it's high time you deal with your search engine ranking, because a high search engine ranking will help if you to find more audience.
The stats will give you the facts: At least 85% of people online searching for goods and services will use search engines like Google, Yahoo, MSN, Opera, and Firefox. This is where optimizing your pages comes in handy to draw traffic and for people to find whatever goods or services you're offering. For writers, a better search engine ranking is a useful tool to draw new readers or followers, especially if they are writing a book series. This is possible when your ranking in search engines fare high in the results. For example, if I were to search for a young adult series about alien robots, I can search, "YAF: Alien Robots." With this search result, if you have written a series on this genre, my search will yield your work among the top rankings, and this will entice me to go to your site to check out your work. That's what search engine optimization (SEO) can do for you. You can use search engines on guides on how to get started on improving your search rankings. Online help these days is just a type stroke away.
If you're still reading this, then good for you. It means that you're interested in optimizing your site. Now consider your bar title. You can find that at the top of the page. Check out the words that appear there when you search your home page. They are your keywords. For your search engine ranking to increase, you need to be aware of the keywords and phrases you use to access specific pages. For writers, this includes their name and their genre.
Now try clicking on all your links and check the title bars on your accessed page. You will see that every title bar for each page of your site contains essential keywords and phrases taken from the contents of the page itself. As for key phrases, avoid very long strings of keywords. On average, people search for phrases in six words or less. Do not repeat the same keywords more than once in the same title bars especially your author name and title of your work.
And then we go to website content. SEO is highly favorable for writers because search engines index sites according to the quality of its written content and not much on photographs and graphics. That's why website owners need to understand how optimization works. Your keywords are what customers use to type when they are searching online. For example, if I want to know how to become a member of Mystery Writers of America, I would key in: "Mystery Writers of America membership." Here I have keywords containing the name of the association and my purpose in searching for it.
Written by Readers' Favorite Reviewer Vincent Dublado