Author Services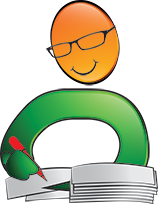 Proofreading, Editing, Critique
Getting help with your book from a professional editor is always recommended but often just too expensive. We have partnered with a professional editor with 30 years of experience to provide quality writing services at affordable prices.
Visit our Writing Services Page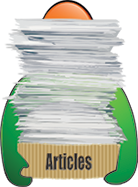 Hundreds of Helpful Articles
We have created hundreds of articles on topics all authors face in today's literary landscape. Get help and advice on Writing, Marketing, Publishing, Social Networking, and more. Each article has a Comments section so you can read advice from other authors and leave your own.
Book Signings - Are they worth it? And how to survive yours
Your first book signing can be a stressful and intimidating time, but public events like this can be crucial to you as an author. This article is designed to give you some pros and cons of doing book signing events, as well as a few tips on how to make the most out of your event.
Pros:
-You will sell books (even one or two is a sale, right?)
-You will meet people. You'll make some lifelong fans who will follow your work and be a customer; you might even be fortunate enough to build a relationship with a bookstore owner or other key person.
-You will hone your personal skills. Speaking, presenting, and just chatting with people are all important to this profession. This will help you develop these skills.
-Publicity. Even for those that do not show up to the event, they will see and hear your name, which is something of itself. I was so excited the first time someone had "heard of me" before.
-You will have fun. I promise it will be a good time.
Cons:
-You won't sell many books. Unless you're famous or have done an incredible job marketing your fantastic book, you won't sell as many as you'd like your first time.
-You have to travel. Unless you live in a highly populated city, you will have to hit the road.
-You have to put on a mask. Customer service means smiles all around right? Even if only one person shows up to buy a book. It can be a bit taxing.
Conclusion:
It is worth having book events and signings, especially when they are thoughtfully organized. They can help build your relationships, and increase your fan base significantly.
Here are some tips to help get you started with planning:
-Be careful not to schedule around at the same time as other events in the area, as this will reduce your traffic. It might, however, be beneficial to schedule AROUND events, such as parades, fairs, etc. when more people will be in the area.
-Reach out early to your hosts. Book as far in advance as possible, this helps them and yourself be more prepared. Some hosts, especially when given enough time, will do a bit more in the marketing realm to help drive traffic.
-Send some items ahead of you. I mailed in some fliers and posters ahead of me to help build buzz before the event.
-Bring a kit with you. My first event had the following items sitting on a table: Books (obviously), pens, bookmarks, business cards, a guest book, stickers (for people with kids), and a bowl of candy. I also put up some signs, etc.
-Present. If given the option, always give a short presentation. Talk about your new book, give your back cover pitch, talk about yourself a little bit, and make people want to buy your book!
-Media. If possible try to get some local media coverage for the event.
-Mingle. Don't just sit at your table and sign books, meet people and talk with them. It is much more important to build lasting relationships than to sell a few books.
Good luck with your signing!
Written by Readers' Favorite Reviewer Joshua Soule