Author Services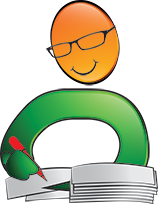 Proofreading, Editing, Critique
Getting help with your book from a professional editor is always recommended but often just too expensive. We have partnered with a professional editor with 30 years of experience to provide quality writing services at affordable prices.
Visit our Writing Services Page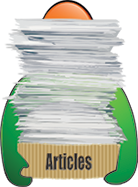 Hundreds of Helpful Articles
We have created hundreds of articles on topics all authors face in today's literary landscape. Get help and advice on Writing, Marketing, Publishing, Social Networking, and more. Each article has a Comments section so you can read advice from other authors and leave your own.
Budget-friendly Online Marketing Strategies
Your blog or website will greatly benefit from different Internet marketing strategies. Bear in mind, though, that putting up a site is a business that requires investment. The good news is that you do not have to spend thousands of dollars to get considerable exposure for your site. Some creative strategies are available to you without having to burn too much cash.
As an online writer, embrace the fact that you also become a marketer. It sounds like a lot of work, right? Ditch your preconceived notions about the challenges of marketing. Here are listings of simple methods that you can use to boost traffic and visibility of your site that are budget-friendly. However, these techniques require patience and consistency. Stick to these two virtues and you will enjoy the payoff.
To make use of these low-cost online marketing strategies, be sure that you have a website with a number of articles posted. On average, you need to have at least twenty to thirty published pieces. Hosting services have 24-hour support that you can run to for technical issues you might encounter. Now for the strategies:
1. Affiliate Marketing
By now, this is a no-brainer. This is the process of recruiting a network of websites called affiliates that will drive your targeted traffic to your site. For example, banner ads, copies, or links are posted by advertisers. You will be paying a percentage of sales profit you have agreed with to your affiliates.
2. Links
To build good ranking on search engines, build and trade links with other businesses related to your niche. For example, if your niche is about wellness, you can build links with companies engaged in health supplements, diet programs, fitness clubs, etc.
3. Newsletters
Sending newsletters comes after your readers are converted into subscribers and have signed up for a newsletter. Your audience appreciates interaction with their favorite writer/blogger. This is where you sustain your relationship with them. Your newsletters must be short, sweet, and engaging.
4. E-mail Marketing
This is one of the most cost-effective marketing methods that online writers can use. Some well-established sites even employ full-time email marketing writers. Your email must keep your subscribers updated about your upcoming projects and services. If you are an author, inform them about your soon to be or newly published book. Make sure that you avoid spamming or you will lose subscribers.
5. Quality Articles
Remember when I said that quality will always stand out? This is true when it comes to indexing your website. Popular search engines prefer indexing good articles, products, and services. This means traffic for you. More traffic means more earnings for your site.
Finally, expand your connections by joining forums and groups exclusively for your niche. Posting responses on a given topic helps you get recognized. However, avoid trolling. Make your responses and posts are relevant to build your reputation as a known forum member. This, in turn, will help with your author's visibility through your signature files. Every post you make has this file that can include a link to your site.
Written by Readers' Favorite Reviewer Vincent Dublado