Author Services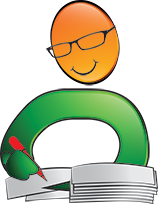 Proofreading, Editing, Critique
Getting help with your book from a professional editor is always recommended but often just too expensive. We have partnered with a professional editor with 30 years of experience to provide quality writing services at affordable prices.
Visit our Writing Services Page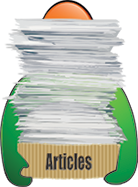 Hundreds of Helpful Articles
We have created hundreds of articles on topics all authors face in today's literary landscape. Get help and advice on Writing, Marketing, Publishing, Social Networking, and more. Each article has a Comments section so you can read advice from other authors and leave your own.
Bullet Journal
In our day-to-day life, where our stress level is off the charts, staying organized is tough. We have all been there where we hastily scrambled our deadlines, ideas, or events on random scraps of paper in hopes of remembering them. But we never really do, or then the paper goes missing! Bullet journaling, or BUJO for short, is a great way to stay organized and have some sense of control over your haywire life.
What is a bullet journal?
After being diagnosed with ADD, Ryder Carroll created bullet journaling. He started bullet journaling to sort out information in a way that his mind can work around. Bullet journaling is a planner, to-do list, and a diary all in one notebook. You can use it to plan your day, write new ideas, write a to-do list, and the list goes on. According to Wikipedia, The name bullet journal comes from the use of abbreviated bullet points to log information, but it also partially comes from the use of dot journals, which are gridded using dots rather than lines. Using dashes and bullet points, you can keep track of things. Also, you can decorate it any way you like. It is a very detailed organization with an index to track which section is where in your notebook.
The best feature of a bullet journal is that you can personalize it. You can make it as simple as you want or as complex as your heart desires.
Benefits of BUJO
There are several benefits of bullet journaling, both physical and mental.
It is much easier to set up. You only need a pen, a few colored markers, and a notebook. There is no need to worry about your art skills. It's your journal, and you can decorate it with a simple doodle.
It can be easily managed in your budget with a notebook of your choice.
It keeps you organized and keeps every list you need in one place. Plus, having visual data makes things easier.
It also helps you track your productivity. You can add your short-term and even long-term goals to it.
Writing a journal, in general, helps keep your mental health in check. You can track your mood throughout the week and, as well, keep a list of the things you might be grateful for having. You can also keep a page for occasional writing where you get things off your chest.
Page ideas
Here are some page ideas that you can use as a starting point.
● Calendar
● Weekly/monthly/yearly goals
● Lists
● Deadlines/ schedule
● Wishlist
● Journal entry page
● Workout tracker
● Mood tracker
● Reading list
● Budget/ spending log
● Uplifting quotes
Word of advice
Many people find it hard to be consistent. It is absolutely fine. Do not be stressed about it. Bullet journaling is meant to decrease your stress, not increase it. Find the best time for journaling and do a little bit every day. Do not force yourself.
The popularity of BUJO is for a reason. Try to take advantage of this system and have fun with it.
Written by Readers' Favorite Reviewer Manik Chaturmutha