Author Services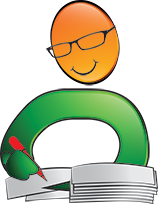 Proofreading, Editing, Critique
Getting help with your book from a professional editor is always recommended but often just too expensive. We have partnered with a professional editor with 30 years of experience to provide quality writing services at affordable prices.
Visit our Writing Services Page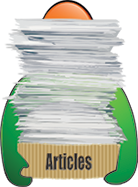 Hundreds of Helpful Articles
We have created hundreds of articles on topics all authors face in today's literary landscape. Get help and advice on Writing, Marketing, Publishing, Social Networking, and more. Each article has a Comments section so you can read advice from other authors and leave your own.
Can Publishing Short Stories Sell More Books?
We, as writers, all know that books won't sell themselves. We have to work extra hard at promoting our writing, sometimes harder than the actual writing itself. Why? Because there's so much competition out there. Just visit a used bookstore and browse the massive collections of discarded gems. How many of the authors in the used bookstore do you actually recognize?
I have a difficult time accepting the idea of used bookstores and used book sales because, as an author, I don't benefit from any of the sales. However, on the other side, it's another venue for my work, for potential readers to latch onto my writing and get to know me as a writer. Then, hopefully, more readers will appreciate my writing and want to purchase my books (Kindle or print) new, which is more to my benefit. Used bookstores also benefit me as a reader and a writer, as it's a way to discover new authors I might not otherwise find in a big box bookstore, and, through these new finds, I have the opportunity to learn different styles and to do what I like doing best (well, second best since writing is my first passion): read.
With all those undiscovered great books, it makes me even more attuned to the difficult task we all have to promote our work. We can't merely write and publish one book and sit back waiting for it to become a bestseller, to receive great awards and worldwide praise. We, as writers, have to continue what we do best: write.
I always have several big writing projects in the works. And, when I'm not devoting my time to the big project, the novel, I'm writing short pieces: articles, creative nonfiction, and short stories. These shorter works give me a sense of accomplishment more quickly. Why? Because understandably these shorter pieces don't take as long to complete as the longer works. And, I can publish these short pieces more quickly, reach a broader audience, and promote myself as a novelist in a flashy byline. I have picked up new readers through my short pieces.
Besides the free and, sometimes, paid opportunities to publish short pieces, there is the added benefit of perfecting and honing one's writing skills. After all, practice makes perfect, as the saying goes.
There are other benefits to writing short pieces. When I was working my mother's creative nonfiction story, "F-Stop: A Life in Pictures", I re-worked the first chapter into a short story and submitted it to a national writing competition. It didn't win, but it did receive an honorable mention, which, of course, included a flashy promo of me and my work. Between the story and the book, I received considerable attention and, consequently, I was invited onto national radio and television.
Recently, I've been working on a fantasy/ fairy tale novel. A call went out for short stories which included popular fairy tale characters, so I took up the challenge and re-wrote my first few chapters into a short story. I submitted it. Still waiting to hear the verdict. But it was a fun way to create something new out of a larger project and, hopefully, it'll generate more interest in my writing before the novel is released.
I've also written articles to support themes in my novels. Like my "Piccadilly Street Series". I wrote several short pieces about my experiences growing up in a haunted house. A great way to lure in more readers.
I write a lot of short memoir pieces, creative nonfiction, which I publish regularly in small local papers across the country. My byline lures in another sector of potential readers and the libraries in the areas covered by these small publications have started shelving my books. It's a win-win situation.
So, what we, as writers, need to do is think of the short work as a marketing tool for our bigger works. Whenever and wherever possible, put in a plug for the bigger works, either in the author byline or even in the story itself.
Writing big? Think small, too. Sometimes the shorter works pay better. And the exposure doesn't hurt either.
Written by Readers' Favorite Reviewer Emily-Jane Hills Orford