Author Services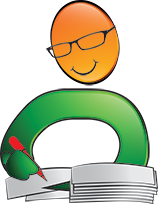 Proofreading, Editing, Critique
Getting help with your book from a professional editor is always recommended but often just too expensive. We have partnered with a professional editor with 30 years of experience to provide quality writing services at affordable prices.
Visit our Writing Services Page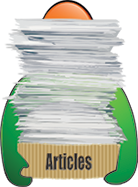 Hundreds of Helpful Articles
We have created hundreds of articles on topics all authors face in today's literary landscape. Get help and advice on Writing, Marketing, Publishing, Social Networking, and more. Each article has a Comments section so you can read advice from other authors and leave your own.
Choosing the Right Copywriter
A professional copywriter is an important asset to your online business. A good copywriter helps drive traffic to your site and helps maintain customers through constant engagement with new content. Since copywriting is one of the most lucrative careers for anyone with a love for the written word, how do you go about finding a good one?
Welcome to the club. Many companies and webmasters have complained about their experience working with copywriters who don't deliver what is expected of them. Copywriting is a professional service that requires a budget and careful shopping. When you go to a grocery or the mall and buy an item, you get disappointed when what you bought doesn't meet your expectations. It's the same with copywriters.
Fortunately, hiring a good professional comes easily by implementing requirements. Here are some useful tips to help you get the most out of your buck in getting an awesome copywriter.
Google
Using Google or any search engine is the first place that you would go to in scouting for a copywriter. Copywriters understand the importance of having their own websites to showcase their credentials. A copywriter's website serves as their blueprint for the kind of service you can expect to have. Now that you're on their website, these are what you need to look for:
a) Testimonials
Testimonials affirm the quality of a copywriter's work, and copywriters know that it is an essential marketing tool to sell their service. Any copywriter who doesn't use a testimonial or doesn't know its value is a red flag. Try to peruse what previous clients have to say about the copywriter's service.
b) Portfolio
Hiring a copywriter means that you're investing in manpower. Look at candidates who can prove to you what they can do. Will you hire someone who cannot show you a solid portfolio? Having a portfolio is one of the standard requirements that companies use to gauge professionals and prospective employees. A portfolio serves as an online business card. In fact, it's even better. A portfolio provides a more detailed look at an individual as a professional. As a business owner looking to hire, you should spend time browsing through the portfolio as a whole. How do the copy samples read? Are they conversational? Do they contain grammatical errors?
c) Resumé and previous clients
There are no specific rules to becoming a copywriter. Some copywriters have degrees while others are self-taught. A resumé, while helpful, can only show you the qualifications and skills of a copywriter. As for the list of experiences written there, it is important that you conduct an interview and ask the copywriter personally about his experience. Talking to a prospective copywriter allows you to have a better feel for the professional you intend to hire. Moreover, an interview and a background check help because not all resumés are telling the truth.
During interview negotiations, most copywriters will state their fees, while others ask for your offered rate. Whatever the case, it is prudent to do your shopping carefully. Peruse through a number of qualified copywriters. Don't just hire the first one you find qualified. Remember that copywriting is a specialized field, so you want to make sure that you get your money's worth.
Written by Readers' Favorite Reviewer Vincent Dublado