Author Services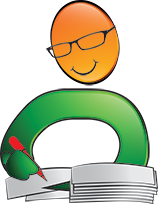 Proofreading, Editing, Critique
Getting help with your book from a professional editor is always recommended but often just too expensive. We have partnered with a professional editor with 30 years of experience to provide quality writing services at affordable prices.
Visit our Writing Services Page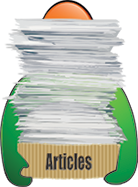 Hundreds of Helpful Articles
We have created hundreds of articles on topics all authors face in today's literary landscape. Get help and advice on Writing, Marketing, Publishing, Social Networking, and more. Each article has a Comments section so you can read advice from other authors and leave your own.
Common Networking Mistakes to Avoid - Part 2 of 2
5. Not Giving the Relationship Time to Develop
Any type of relationship takes time to grow. Before you ask for anything from the other person, get to know them and cultivate the relationship. People are more willing to help those they have established relationships with than they would an acquaintance. You also do not want to appear as if you were only forming the relationship to benefit from the person. Get to know what information the person possesses and also look out for opportunities to help them too.
6. Not Doing a Follow-Up
If you are the one that most likely needs help, following up on your contacts will be crucial to increase your possible opportunities. Remember most people today meet numerous people within a short period and they are likely to forget the conversation they had with you. If you are job hunting, send your contacts an email from time to time without being too pushy. Also, ensure that you are polite.
7. Downplaying the Role of Social Media
It is no secret that most of the connections that happen today are happening through social media platforms, whether for business or otherwise. If used effectively, social media can help initiate constructive relationships or solidify them after a meet-up. Hence, be strategic about how you use social media. On your pages, share information that you would feel comfortable sharing with prospective employers. Remember that anyone can access your information and you need to portray the right image of yourself.
8. Feeling Entitled and Not Being Grateful
Remember that no one owes you anything and no one has to help you. When you do not get the assistance you were hoping for, be gracious about it and move on to the next person. The point is to expand your pool of contacts and, hopefully, land a few useful ones but it starts by trying and realizing that not every person will be helpful. When you get the help you need, remember to be grateful. Also be of assistance too, if you can, when the person comes to you in need of your help.
9. Not Standing Out
Evaluate which skills you possess that help you stand out from other people in your place and focus on bringing these qualities out. You do not want to appear just like everyone else. You need to show what unique qualities and expertise you bring to the table. Your contacts, most likely, are speaking to other people in your situation. You want them to remember who you are when you contact them and consider you first when they learn of an opportunity that you could take up.
10. Not Carrying Business Cards
Business cards are a great tangible way of ensuring that other people have a place to go back to when they need to contact you. Ensure that the business cards you carry look professional and clearly describe your skills in the most straightforward way possible. Carry them wherever you go in case you meet someone that you want to establish a professional relationship with.
Written by Readers' Favorite Reviewer Edith Wairimu