Author Services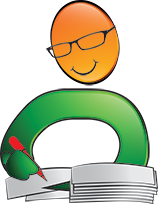 Proofreading, Editing, Critique
Getting help with your book from a professional editor is always recommended but often just too expensive. We have partnered with a professional editor with 30 years of experience to provide quality writing services at affordable prices.
Visit our Writing Services Page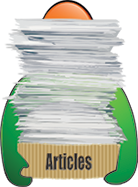 Hundreds of Helpful Articles
We have created hundreds of articles on topics all authors face in today's literary landscape. Get help and advice on Writing, Marketing, Publishing, Social Networking, and more. Each article has a Comments section so you can read advice from other authors and leave your own.
Dealing with Harsh Feedback on Social Media
There are many reasons for 'online meanies' whose only ambition is to spoil your day and discredit your work as a writer. It is difficult to explain why people feel the need to be outright mean on social media platforms. There are many psychological explanations that have been put forward, but probably it is different for different people. Even though you may not fully grasp the reason why someone would choose to harshly criticize your work by being outright mean, you can control your end of things through the way you react or choose to respond.
One way to deal with meanness on social media is to totally ignore the mean comments especially if they are unfounded. Someone may just be having a bad day or they may be a mean person naturally. Ignoring them will strip them of the power they think they may have to discourage you. As you continue to ignore them, they become less and less determined to leave harsh comments since no one is paying attention to them. When you respond, you prove to them that their opinion matters which only fuels their desire to continue being inconsiderate.
Remember it is not about you. There are cases where someone may be mean to everyone they meet. They leave hurtful comments on any page they come across. Such people should not rob anyone of their happiness and they should definitely not be the judge of the work that you put out. Art can also be very subjective and writing is a form of art. What one person likes may not be what another person prefers. Readers are not also experts and they may not understand your style especially if it is unique or relatively new.
In case you choose to respond, do not let the meanies drag you down to their level. Be kind and honest. Do not put too much pressure on yourself in having to explain your style or work. Some people will just never understand. Do not be emotional too, try to be as factual as possible. The goal in replying is to put your point across without making the other person feel that they are entitled to a reply and that their comments were justified.
At the back of your mind, remember all the great comments you have received for your work. Look at the comment section from a wider perspective and do not just concentrate on the bad. As writers or even just human beings, we tend to concentrate on one negative thing and disregard everything else. Every time you think of a mean comment, remind yourself of good things that have been said about your work.
Above all, remain optimistic and stick to your goals and vision as a writer. Do not let someone who is having a bad day ruin your chance at success when their mean comments had little to do with you. Despite what others have to say, trust your gut and keep writing. Remember that there are many more readers who love your work and style.
Written by Readers' Favorite Reviewer Edith Wairimu