Author Services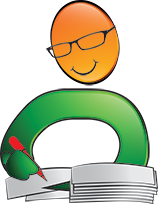 Proofreading, Editing, Critique
Getting help with your book from a professional editor is always recommended but often just too expensive. We have partnered with a professional editor with 30 years of experience to provide quality writing services at affordable prices.
Visit our Writing Services Page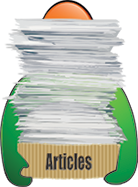 Hundreds of Helpful Articles
We have created hundreds of articles on topics all authors face in today's literary landscape. Get help and advice on Writing, Marketing, Publishing, Social Networking, and more. Each article has a Comments section so you can read advice from other authors and leave your own.
Defend Yourself From Writing Coach Scams in These 8 Ways – Part 1
In recent times, the 'writing coach' profession has come under intense scrutiny. This came after an article in the LA Times outed a coach who went by several different names as a con artist with more than $380,000 in financial judgments against her. She claimed to be a writing and editing coach, offering writers costly retreats and promising that she had access to editors and agents. Of course, she didn't and she often never delivered on her promises, even canceling the writing retreats once she had received the payment.
This isn't good news for the legitimate writing coaches; stories like this have the potential to turn writers off from using ANY coach and that includes the professionals who are genuine. You don't need to avoid using a writing coach; what you need to do is understand how to avoid the scams.
Here's how.
Learn the Definition of 'Writing Coach'
A writing coach is similar to a hiking or mountaineering guide – both lead you safely through some pretty rocky and dangerous terrain. A writing coach is someone who helps you to develop your story structure, polish your prose, and help you set goals. They teach you the craft and they offer full accountability. A genuine writing coach will always share information on editors and agents and many of them will also offer their assistance with editing. The very best have genuine credentials, a great deal of experience in your writing area and make the learning curve that much shorter for you.
Don't Pay Huge Fees Upfront
When you hire a writing coach, it is best to have an arrangement where you pay per session. That way, if things don't go as planned or you are not happy, you can cancel without financial loss. Never agree to pay exorbitant fees up front and make sure that all obligations, on both sides, are laid out clearly.
Set up your writing coach sessions and pay for each session at the start of it. At the end of each session, both coach and writer can evaluate the process. If it isn't working, you either come up with a way to make it work or you stop. If a coach asks you to pay for so many sessions upfront or quotes a figure that is clearly way over the top, walk away.
Keep Your Financial Data Protected
Pay by check so there is always a bank record or use a trusted payment source, like PayPal, to make your payments. That way, if there is a dispute, you have a complaints system at your fingertips. Do not pay cash and never provide your bank or credit card information. If you did sign up to attend an expensive writers retreat, before you make payment in full, just check with the hotel or accommodation that the retreat has been booked. When you do pay, use a credit card.
New writers are easily taken in because they are eager to get their writing career off and running. Read the next part for more tips on avoiding the scams.
Written by Readers' Favorite Reviewer Anne-Marie Reynolds