Author Services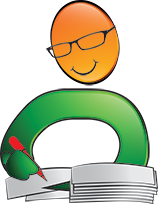 Proofreading, Editing, Critique
Getting help with your book from a professional editor is always recommended but often just too expensive. We have partnered with a professional editor with 30 years of experience to provide quality writing services at affordable prices.
Visit our Writing Services Page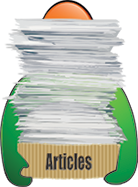 Hundreds of Helpful Articles
We have created hundreds of articles on topics all authors face in today's literary landscape. Get help and advice on Writing, Marketing, Publishing, Social Networking, and more. Each article has a Comments section so you can read advice from other authors and leave your own.
Defend Yourself From Writing Coach Scams in These 8 Ways – Part 2
Always Ask for Testimonials
Before you sign with any writing coach ask for details of previous and current students. If the coach tells you that is confidential information, alarm bells should start ringing. Look on their website for testimonials – genuine ones will provide the full name of the student. Try to speak to at least three previous and current students for each coach you are considering to get an idea of their experience with the coach.
Ask if They Vet Their Students
A good coach will not take on every single person that approaches them. They vet potential students to ensure they are a good fit and if the coach doesn't have a vetting procedure, it is a warning that they may not be all they seem. You may have done your research and found a coach who fits your area of writing well but they will still vet you – genuine coaches will want to see writing samples and will ask you to complete a questionnaire on what your expectations and goals are. If they just accept you without doing this, there is a good chance they have no interest in you as a writer, only in your money.
Examine Their Associations
When choosing a coach, look for those that have been involved in the writing/publishing community for some considerable time. Look for those that have a strong connection to organizations and influencers who are happy to vouch for their integrity. Professional coaches often teach writing for a recognized institution, or they speak at some of the big conferences like HippoCamp, WD and ASJA. They are also likely to be members of writing associations – these aren't just things to put on their resume, they also demonstrate the coach has integrity.
Have a Contract
Always insist on a contract, even if it is an emailed signed letter spelling out what services the coach will provide and the cost. That way, if the coach doesn't deliver, you have some comeback. Terms of payment should be clearly stated too. Written contracts make it that much easier to take the coach to a small claims court to get your money back should they fail to deliver what they promise.
If a potential coach refuses to do this or says there is no need, walk away.
Do Your Own Investigation
Before you sign on the dotted line, get on social media and find some writers' groups. Post a message asking if anyone has any information, good or bad, that they would be willing to share with you. Also, head to Google, type in the name of the coach and add the words "scam", "lawsuit" and "complaint". There is a publishing resource you can also use, called Writer Beware, that holds details of official complaints and scams – check the name of your coach. And if you belong to the Author's Guild, you can use their legal department to help you go through contracts and let you know if there are any red flags you should be aware of. They can also assist you in the event you do get scammed.
The best way to ensure you don't fall prey is to simply make sure you are aware of what to do and not do, what to look for.
Written by Readers' Favorite Reviewer Anne-Marie Reynolds