Author Services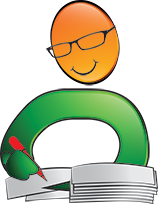 Proofreading, Editing, Critique
Getting help with your book from a professional editor is always recommended but often just too expensive. We have partnered with a professional editor with 30 years of experience to provide quality writing services at affordable prices.
Visit our Writing Services Page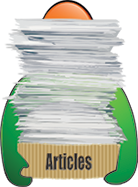 Hundreds of Helpful Articles
We have created hundreds of articles on topics all authors face in today's literary landscape. Get help and advice on Writing, Marketing, Publishing, Social Networking, and more. Each article has a Comments section so you can read advice from other authors and leave your own.
Do I Need a Literary Agent?
Literary agents, also known as publishing agents, make life easier for most authors who choose to make use of the services they offer. They are the middlemen between the author and the publisher; they negotiate contract terms and royalty deals and handle the business side of book publishing on behalf of the author.
A literary agent can make a huge difference in your writing career, but before you decide to acquire the services of one, you might want to take into consideration certain factors first. Hiring a literary agent largely depends on the type of work that you create. If you write books or novels that you want to be sold to hundreds, even thousands of people it would be best if you hire a literary agent since it would be easier for you to have it published traditionally by a well-known publisher. Having to submit your work personally can take a lot of time and it is highly improbable for your work to be read in a week or two. It could take you several months to a year before getting a response.
A literary agent can make it easier for your works to be reviewed by a publishing company; editors know that before your work was submitted to them it already underwent a heavy dose of editing and revision, making it easier for them to review it. By having a literary agent at your side, not only will it be easier for you to get your foot in the door of a publishing company, you would also get much better contract terms if it is negotiated by such an agent. Since they get paid commissions derived from your published works and the royalties that come from it, if you get paid more so do they, which is why they will work hard to ensure you are not handed a raw deal from the publisher. Some agents also have strong international ties and they can get your works published in other languages, making your works available to an even wider target market, which could mean additional income for you.
However, if your work revolves mainly around short stories, novellas, poems and essays then you won't need a literary agent. In the first place, you would be hard pressed to find a good literary agent that will represent these kinds of work since it is really not worth their time and effort to do so. Most literary agents who say they represent these kinds of work are scams who would often require you to pay a certain fee just to get them to review your work. Also if your work is targeted to a specific or a small market or niche, then you would be better off submitting your works personally to publishing companies that distribute these types of work.
A literary agent can you help you a lot and the services he offers will make publishing your books simpler, especially if you want to publish your books through a distinguished publishing house. But hiring a literary agent is not required for you to get your book published. You could do it on your own; it would just take more time and effort on your part to do so.