Author Services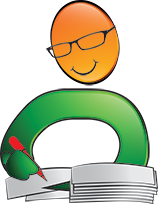 Proofreading, Editing, Critique
Getting help with your book from a professional editor is always recommended but often just too expensive. We have partnered with a professional editor with 30 years of experience to provide quality writing services at affordable prices.
Visit our Writing Services Page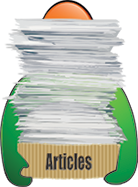 Hundreds of Helpful Articles
We have created hundreds of articles on topics all authors face in today's literary landscape. Get help and advice on Writing, Marketing, Publishing, Social Networking, and more. Each article has a Comments section so you can read advice from other authors and leave your own.
Do You Need an Agent?
As a new writer, you may be wondering if an agent is necessary. Well, that depends entirely on what path you plan on taking with your career - self-publishing or traditional publishing.
An agent is responsible for sending out manuscripts to publishers and helping to get your work seen by the right people. Many of the top publishers won't accept a manuscript unless it is submitted by an agent. They act as a kind of buffer to ensure only the best manuscripts get through.
If you self-publish through the likes of Amazon or Draft2Digital, an agent is not necessary although this means a lot more work for the author.
An agent will take a percentage of what you make as payment, so while you have a higher chance at getting your book seen by a decent publisher, you will have to forfeit some of your earnings for the privilege. This is on top of the percentage taken by the publisher themselves.
So which option do you choose? If you feel capable of taking on the various roles involved with self-publishing and putting your own money up front for cover design, editing, etc, then you do not need an agent.
If you feel you do not have the time or have no money for upfront costs, then an agent is a good idea for you.
The problem lies in obtaining an agent in the first place. Most reputable agencies are sent hundreds of manuscripts every day and they will only take the ones that they feel they can sell to a publisher. If the market is oversaturated or the idea is too obscure, then you will most likely end up on the slush pile.
Agents can be found online and through guides such as the Writers' and Artists' Yearbook. Make sure to research them thoroughly before sending anything to them and always adhere to their submission guidelines. If they ask for the first three chapters, only send them the first three chapters. If a potential client cannot follow guidelines then they will be automatically added to the slush pile.
Agents are busy people and it could take weeks or even months for them to get back to you. If you get a rejection, move on to the next one. Remember they can only take a small number of manuscripts on and they are looking for unique ideas that sell.
Research the market beforehand to see if your book fits into a particular popular genre. If your book is exactly like every other book on the market, then it will most likely not make it through. Agents and publishers are looking for a great hook, something to grab the reader.
If any agency asks for money to publish upfront, please be aware that this is a scam. No reputable publisher wants money upfront. They pay you, not the other way around.
Whether you choose an agent or not, make sure your manuscript is as polished as possible, get a great cover and a professional edit done to make your book as great as it can be.
Written by Readers' Favorite Reviewer Samantha Gregory