Author Services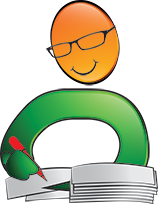 Proofreading, Editing, Critique
Getting help with your book from a professional editor is always recommended but often just too expensive. We have partnered with a professional editor with 30 years of experience to provide quality writing services at affordable prices.
Visit our Writing Services Page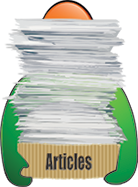 Hundreds of Helpful Articles
We have created hundreds of articles on topics all authors face in today's literary landscape. Get help and advice on Writing, Marketing, Publishing, Social Networking, and more. Each article has a Comments section so you can read advice from other authors and leave your own.
Do You Use Free Advertising?
I saw a post on Facebook yesterday. The author was offering the first book in a trilogy free, obviously hoping it would lead to sales of the other two. This is a tactic I have used myself with great success, especially when the other books are temptingly reduced to 99 cents.
You have done that too? I can almost see you nodding, but why the frown? Probably because the royalties you have worked so hard to earn are gobbled up by companies offering to advertise your offer in their newsletter. Many of them, those with good lists and an attractive newsletter work but it takes expensive experiments to find out which are the best, and none of them is cheap.
Some authors can afford to pay but many cannot, or at least, not often. If you have several books – I have three series in different genres – it would be prohibitively expensive. So, are you using the free marketing tool Readers' Favorite provides – one of the many? Specifically, the review page for the book you are currently offering free or simply want to remind people of your name and, perhaps, your books are free with Kindle Unlimited.
Choose the title from the drop-down menu, but do not scroll down. The link you want is in green and looks like this: https://readersfavorite.com/book-review/YourTitle
Above the picture of your book cover, the title, and those lovely five stars, there are links to Twitter, Facebook, Pinterest, and LinkedIn. (If you don't have a presence on all four platforms, open one; they too are free unless you choose to upgrade.)
Next, for example, click on the Twitter logo. You can, if you like, opt to spread the word by tweeting only your review/s, but remember, you can add more words above it, and use three hashtags – you could add a dozen, but three is the acceptable number and more likely to attract retweets.
This is what I added above the link on one of my tweets.
#Christian #romanticsuspense Multi-award-winner #Free until Midnight
I followed that with a shortened version of the book description. Twitter permits 240 digits, including spaces – allow twenty-two for the link.
For Facebook, you can share the post to your own page, or you can choose a group that welcomes posts about books generally, your genre, or books on offer. Word count is unimportant except in one respect. Make sure the vital information is above the line where a potential reader must click "more". You want them to click on the link!
Your page needs work before you share it. Reviews from Amazon and Goodreads can be added – be sure to copy and paste so they are 100% accurate and copy the names carefully. Not all reviewers leave names or not their own, but "Amazon Customer" and "Books R Best" are fine. If you are really lucky, you might find a "Vine Voice" review.
One thing to take into account – reviews have the latest displayed at the bottom, not the top, so when you have chosen the best, add it first.
Written by Readers' Favorite Reviewer Sarah Stuart