Author Services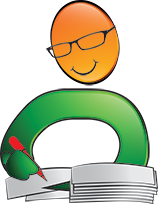 Proofreading, Editing, Critique
Getting help with your book from a professional editor is always recommended but often just too expensive. We have partnered with a professional editor with 30 years of experience to provide quality writing services at affordable prices.
Visit our Writing Services Page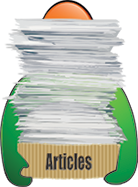 Hundreds of Helpful Articles
We have created hundreds of articles on topics all authors face in today's literary landscape. Get help and advice on Writing, Marketing, Publishing, Social Networking, and more. Each article has a Comments section so you can read advice from other authors and leave your own.
Don't Sign With a Literary Agent - Part 1
At least until you have asked some questions of them and are happy with the answers. Literary agents may have connections but that doesn't mean that the first to accept you is necessarily the best for you. Your relationship with your agent needs to work, potentially for years to come, and you must both have compatible goals and ideas. If you sign up to the first agent and then find out you are worlds apart, the breakup is not going to be pretty.
First off, your career will come to a grinding halt and second, regardless of whose fault it was, parting ways with one agent makes you look bad in the eyes of the others – they will always be wondering what went wrong, thinking that you may not be the best client to take on.
So, regardless of how good an agent looks on paper, regardless of how many rejections you have had before, do NOT sign up to any literary agent until you have found out more about them and you can do that by asking them some questions. If you have done your homework properly, you may not need to ask all these questions so pick and choose with care.
What Qualifies You As An Agent?
You want to know as much about their background as possible. They should have a demonstrative history within the publishing industry, usually working their way up from an intern, through an associate to the editor before becoming an agent. They need to demonstrate that they have the necessary background to represent you.
What Kind of Books Have You Recently Sold?
If you can find this out, you will have a good idea of what genres they deal in and what kinds of titles they can sell. It also tells you how wide their skills are. If you are contacting a new agent, they won't have any of this information to hand but you shouldn't dismiss them straight away; they have their own talents to bring to the table, such as a real passion for the job, time and plenty of hands-on help.
How Many Agents Are At Your Agency? How Do You All Work Together?
This will tell you whether your agent works alone or as part of a large team that can share contacts and resources. This is why it isn't always a bad thing to sign with a new agent – they tend to have the time to help you and will make use of their co-workers for leads and for help.
Tell Me What You Liked About My Book?
You want an agent that is enthusiastic and passionate about their work because this will ensure you get the best deal and the best out of your work.
Which Editors Will We Send This To? Have You Sold Books To Them Before?
If you don't think that your agent has the right contacts, this is an important question for you to ask. It not only tests what plan they have, it also tests the connections they have. Don't expect a long list of editors, you just want an idea at this stage.

This is just the start; there is plenty more that you need to ask any prospective agent.
Written by Readers' Favorite Reviewer Anne-Marie Reynolds