Author Services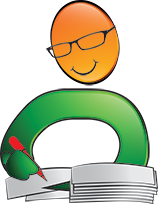 Proofreading, Editing, Critique
Getting help with your book from a professional editor is always recommended but often just too expensive. We have partnered with a professional editor with 30 years of experience to provide quality writing services at affordable prices.
Visit our Writing Services Page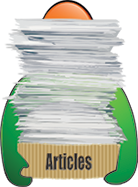 Hundreds of Helpful Articles
We have created hundreds of articles on topics all authors face in today's literary landscape. Get help and advice on Writing, Marketing, Publishing, Social Networking, and more. Each article has a Comments section so you can read advice from other authors and leave your own.
Exercise: The Friend You Love to Hate
"Isn't it exciting?" my friend said. "She retired from her job and is a fitness instructor now."
"That's horrible!" I said. "Why would she do that? Was she forced into retirement?"
My friend's jaw dropped. "Sherri, I thought you'd be happy that somebody was able to finally follow their passion in life."
"She wants to be a fitness instructor?"
"Of course! What did you think?"
"Oh," I said as I bit into my cheeseburger. "Then congratulations."
It's the friend I love to hate. I won't generalize and say that all writers hate physical activity, but I do believe we drift toward more cerebral activities. I'm certainly no athlete, and it's a push to get me from out behind the computer and even into workout clothes. But alas, we do need to take care of ourselves, and the fact remains that exercise is not only good for the body but the mind as well. Studies have even shown that cardio activity increases creativity. It's true. I make it a priority to do more cardio when I'm writing a novel, and it always helps.
The secret is to find a way to make exercise a daily habit. If it's part of your routine, (like writing, reading, home, and family care, or preparing meals), then you're more likely to stick with it. The trick is to find a way to establish it as a normal part of the day, so you'll feel uncomfortable if you miss a workout. How to do it? Like all writers do it – by giving your brain the inspiration it needs to keep going! Here are some psychological tricks I used to motivate myself to do the right thing, even if the spirit was weak and I'd rather stay behind the computer or the Kindle:
Consider if you're an exercise at home or a gym person. Are you the kind of person who feels chastised by the treadmill in your spare room, or do you hang laundry on it? This is an important question because the first step in creating a new habit is to find ways to motivate yourself. Personally, I'm a workout-at-home type. I'm an introvert, so I feel that inner "tug" to do the right thing when I see the workout clothes lying out when I get home from work.
Others might get too distracted at home. I've known people with small children at home who say the only way they can work out is to get up early and go to the gym. Others say that they get too distracted at home and will only stick with it if they make the extra effort to go to the gym. Others feel they need personal interaction with a trainer to stay on track, and a video just doesn't inspire them.
You know yourself best. If you still aren't sure, give both a try: check out a home workout at the library and try it for a couple of weeks. Then see if a gym near your home or work offers trial memberships and see how much you take advantage of it. You should know within a month which one works – and better yet, you've already started the process into the next step.
Figure out what type of workout is best for you. What are your goals? Obviously, most people work out because they want to lose weight, but are there other reasons? Are you trying to control or avoid a potential health issue? Do you want to get in better shape and have more energy? What kind of physical shape are you in now? Do you have any health or injury issues that will limit what you can do? These are important questions because working out will push you, but you want to keep it in bounds and not cause more harm than good. For example, a heavy cardio workout isn't a good idea if you have severe asthma, and weight training won't work if you have tendon problems in your arms.
It's best if you can talk to your doctor before starting a workout. If that isn't possible then it might be a good idea to do a trial membership with a gym or consult a trainer online to get expert advice. One advantage of the pandemic is the rise of interactive, online help for pretty much everything under the sun, so use it to your advantage. There are a lot of options available, and you want to make sure you pick something that's right for your health, goals, and current fitness level. Remember, you will have to build yourself up.
What kinds of physical activities do you enjoy? You should also consider what kind of things you like. Do you like walking or running? Those are good things, but they aren't possible if the weather doesn't cooperate, so consider some other cardio-style activities to do indoors to supplement or substitute your workout as needed. Do you enjoy competitive sports and games? Then you might be a good candidate for a kickboxing class, or to join a team or a gym where you can work with others toward your goals. Do you prefer more low impact? Try a yoga class or one that mixes in stretches with core and cardio work. You're more likely to make exercise a part of your daily life if you have some level of enjoyment from the experience.
Find an accountability partner. You're more likely to stick with it if you have somebody you have to answer to if you skip it. My husband has pulled me away from writing or reading more times than I'd like to admit to do a workout, and I'm usually grateful for it in the end. If you don't have somebody at home then enlist support from a friend, or join a program or online group where you report your progress. You can even track your progress and challenge friends through fitness trackers on watches and phones. Somedays, my sole motivation is closing those "rings" on my watch so I'll get my "congratulations!" award at the end of the day (or not get the "you missed your goals yesterday, do better today!" ping tomorrow morning). Use technology to your advantage not only to track your progress but to keep you motivated to keep moving.
Bribe yourself. I worked daycare in college, and one lesson I learned was to motivate through bribery. Behavior is reinforced in two ways: through anticipation of benefits, or avoidance of pain. Obviously, pain avoidance won't work with exercise because sore muscles, sweat, and exhaustion turn some of us off, and it can take weeks or even months to see the result of exercise. Promising a reward as a short-term motivator to establish a healthy habit can keep you on track toward these bigger goals. Plan to reward yourself with an hour to watch TV or read a book if you get the workout done today, or dinner at your favorite restaurant if you do five workouts this week. Buy yourself a little something if you stay on track for a month with workouts. It might seem basic, but sometimes you have to go basic to outwit yourself. So go ahead. Reward yourself for good behavior.
I still don't like exercise, but I've come to a point where I don't feel right if I don't do a workout. Then again, having checkpoints in place to push me in the right direction helps to keep me on track.
I'll never quit my job to become a fitness instructor. Actually, I'm working on a goal to expand my writing and become a full-time writer and editor in retirement, so I'm trying to spend more time on my behind my computer! At least I'm on track to have some healthy years ahead of me to do that. In the end, it's all about balance. And maybe these workouts will keep me inspired so I can reach that goal sooner rather than later!
Written by Readers' Favorite Reviewer Sherri Fulmer Moorer