Author Services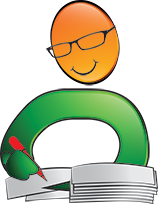 Proofreading, Editing, Critique
Getting help with your book from a professional editor is always recommended but often just too expensive. We have partnered with a professional editor with 30 years of experience to provide quality writing services at affordable prices.
Visit our Writing Services Page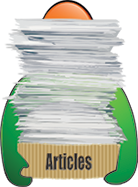 Hundreds of Helpful Articles
We have created hundreds of articles on topics all authors face in today's literary landscape. Get help and advice on Writing, Marketing, Publishing, Social Networking, and more. Each article has a Comments section so you can read advice from other authors and leave your own.
Facebook For Authors: Pages vs. Profiles – Part 2
Welcome back, we are talking about the difference between a page and a profile on Facebook and which one is the best for you as an author. Shortly we will start looking at some of the unique pros and cons each has but first, let's finish with the main differences between the two:
Expectations of Fans - if you add fans as friends on Facebook, you will be expected to act as a friend. If you post content, most fans will respond and some of them will want you to join in. The personal touch is always a good thing, irrespective of format, but, if you opt for a profile and have friends, then it's going to be a requirement. Also, note that not everyone is aware of the Subscribe option for personal profiles and may get annoyed if you reject their friend requests. With pages, you can post as often or as little as you like and your fans can interact with what you post and talk to one another; there won't be any expectation for you to join in – although it won't do you any harm.
Unique Pros and Cons
The Pros
Profiles can do things that pages can't. For example, if a person sends a friend request to you they are subscribed to your profile automatically. This means that, whether you accept their friend request or not, your content shows up on their newsfeed. And, if you unfriend someone they will still continue to see your content. Facebook is somewhat ambiguous with friends and relationships; if someone unfriends you, or vice versa, Facebook doesn't tell you so you could end up with many subscribers who don't realize they are not on your friends list.
So, this might seem quite tempting but pages are more than able to hold their own. Facebook Pages use something called Insights and this lets you monitor how fans find you, how they use your page so that you can see what marketing and promotion tools are working, and what aren't. This also means that you can better tailor your content and your approach to the audience you have. This is invaluable when you are trying to work out demographics, one of the most important factors when determining how to market your book.
Both of these formats let you have Link buttons that you can place on external websites but people are more likely to click on a button that says "Like" than they are on one that says "Subscribe".
Facebook pages also have total integration into Facebook advertising which means your page can be promoted through Facebook ads – this can increase your followers and you can use it for promoting a specific post and this will go much further than just using your profile.
So far, both pages and profiles are running pretty equal, pages are slightly ahead and I'll divulge why at the end of part 3. Each has its good points and each has its fair share of bad points too and, as I said at the start, it comes down to what you want from your marketing and promotion.
Written by Readers' Favorite Reviewer Anne-Marie Reynolds