Author Services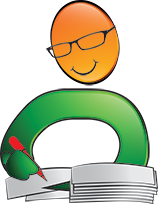 Proofreading, Editing, Critique
Getting help with your book from a professional editor is always recommended but often just too expensive. We have partnered with a professional editor with 30 years of experience to provide quality writing services at affordable prices.
Visit our Writing Services Page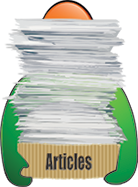 Hundreds of Helpful Articles
We have created hundreds of articles on topics all authors face in today's literary landscape. Get help and advice on Writing, Marketing, Publishing, Social Networking, and more. Each article has a Comments section so you can read advice from other authors and leave your own.
Features of a Great Devotional
One of the most common Christian works available today is devotional writing. A devotional is a form of Christian literature written for personal spiritual development. Devotionals are not meant to be overly theological. At the heart of the writing is the author's aim to bring the reader closer to their Heavenly Father through relatable illustrations or accounts. Here are a few features to consider if your goal is to write a devotional that readers will not only enjoy but also grow from.
Scriptural backing
The Bible forms the basis of Christian devotion. The work should be based on scriptures since the reader's aim is to grow in their relationship with God and in the knowledge of His word. The scriptures should not be too long as the discussions are also brief. Only include what works for that particular discussion. A better way of inspiring the reader to read more on the topic is to include other related biblical passages that they can use for further research.
Brief descriptions
Short devotionals ensure the reader remains attentive to the writing. You can maintain short details by inspiring deeper thought through guidance and not necessarily dictating to the reader how they should apply the information. A good rule of thumb is maintaining each devotional entry at less than 500 words. Beyond that, the reader may lose the main message of the devotional while trying to grasp other discussions. Maintaining such a length will also ensure that the writing is focused which makes everything easier for you too.
Include stories
A story, however short, is more likely to be remembered in comparison to general explanations. The story also allows the reader to connect with the writing and fully grasp the intention of the author as it also serves as an illustration. The reader should be able to relate to the story and learn from it as well. It could capture only a single moment but depending on how the moment is presented and the message it contains, it can have a significant impact on the reader's life.
Consider where the audience is at
Your writing style should denote compassion and understanding of what the reader may be going through. Instead of a "how to" approach, you could consider writing from a "me too" position to show consideration and empathy while still inspiring growth. Also, keep in mind when writing that the readers may be at different points of growth in their spiritual journey.
Evaluate what has worked for you
If a certain type of writing or style may have worked for you, chances are that it will work for others. This is also the case for experiences and teachings that have been instrumental in your growth. Your own journey could serve as a pointer for you on how to approach the topics you intend to write about. You can also ask your spiritual role models what has worked for them, then evaluate their responses and, if possible, include the ideas in your devotional.
Written by Readers' Favorite Reviewer Edith Wairimu