Author Services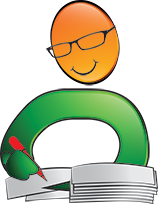 Proofreading, Editing, Critique
Getting help with your book from a professional editor is always recommended but often just too expensive. We have partnered with a professional editor with 30 years of experience to provide quality writing services at affordable prices.
Visit our Writing Services Page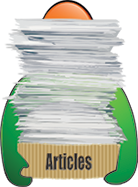 Hundreds of Helpful Articles
We have created hundreds of articles on topics all authors face in today's literary landscape. Get help and advice on Writing, Marketing, Publishing, Social Networking, and more. Each article has a Comments section so you can read advice from other authors and leave your own.
Finding Your Writing Niche
Sometimes, finding your writing niche can be elusive and difficult. We all grab the opportunity at any writing chance we can get, even if we know little about the subject. Writing about anything can be great, but it will drain you in the long run.
It's normal for any beginning writers to look for a niche. Those who have been earning a decent living in freelancing have found their niche and are good at it as a result of cultivating their area of expertise. Early in your freelance writing career, it's important to find your niche and spend time honing it as part of your craft.
You'll encounter some freelancers who claim that they don't believe in "specializing" or focusing on a single niche. They believe that such practice limits their opportunities to stretch their creative muscles. While they may have a point, it's important to note that while you can write about anything, you cannot become an expert on everything. Moreover, clients don't go for writers who are a jack of all trades and a master of none. In the ever-competitive world of digital marketing, a writer needs to specialize in order to tap markets demanding specialty writers. Clients peruse writer portfolios to see what a writer's niche is and from there they decide if the writer is a good fit.
Another issue you need to consider is that Google's artificial intelligence is very particular with article pieces posted on the Internet. Google classifies the article pieces in your blog and profiles the area that you write about. It would be difficult for you to rank in search results when you write about anything.
Finally, as a freelance writer, you cannot command higher rates if you have no subject matter expertise. Experts are paid higher because their specialization lends credibility to the pieces they write, and it is a sure way to retain clients who will continue to solicit your services.
Now that we have presented some rationale on the importance of having a niche as a writer, browse through these tips to help you carve your own niche.
1) Identify what you are passionate about
Your passion will help guide you to a successful freelance writing career. Since you're writing what you're passionate about, there won't be any end to the articles your creativity will produce if you love what you write.
Look back at the articles that you've written in the past. Look at the books that you like to read and the movies you like to watch. Look at how you spend your free time. These are all obvious clues that will point to your passion.
2) Learn from the experts
Being self-taught at honing your niche is a great thing, but you don't have a monopoly of all the knowledge to improve professionally, and this is where learning from other experts comes in. Whenever possible, talk to writers in a similar niche. Attend their seminars and conventions. Listen to podcasts, watch instructional YouTube videos, and subscribe to their blogs. These will help you discover how they made it.
3) Supplement your learning with other know-hows
Being passionate about what you write will not be enough to stay competitive. Learn about digital marketing as it will become an integral part of your freelance writing career. See how writers utilize social media like Facebook and Twitter to make their presence known.
Conversion methods, SEOs, podcasts, and interviews will likely become a part of your job description. Learn them because you want to and not because you have to.
4) Identify not just your strengths, but your weaknesses as well
When you find what you're passionate about, it helps you to identify your strengths. It helps you to figure out information that you can easily disseminate and share with others. If you're a sports buff, you might find it easy to analyze basketball gameplay during its first half. In this given example, while you may be good at gameplay analysis, you may not be skilled when it comes to identifying relevant data points.
Similarly, if you're knowledgeable about cannabis yet unfamiliar with cultivation trends among growers, you can either make an effort to do research or avoid this type of niche. In freelance writing, your name is at stake. As a beginner, go for the topic that has a strong leaning on your strengths and build your writing around it.
5) Be true to yourself
Be honest by setting realistic goals in finding your niche. Just because you love Korean pop music doesn't mean it will instantly translate to your niche if all you do is listen and swoon over Korean girl/boy groups. We have a tendency to overestimate our abilities without bothering to have an in-depth understanding of the particular industry where we want to build our expertise.
It may not happen overnight, but it's possible to become an expert on a niche. But just like growing a blog, you need to stick to it long enough to sharpen your knowledge and skills. Your expertise on a subject doesn't end there. It must drive you to learn more about it. Most of all, don't force yourself into a niche because you are pursuing the money. The more you pursue the money, the more it will evade you.
Written by Readers' Favorite Reviewer Vincent Dublado