Author Services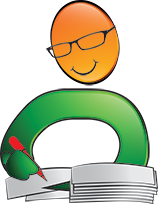 Proofreading, Editing, Critique
Getting help with your book from a professional editor is always recommended but often just too expensive. We have partnered with a professional editor with 30 years of experience to provide quality writing services at affordable prices.
Visit our Writing Services Page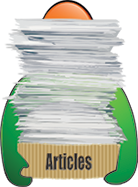 Hundreds of Helpful Articles
We have created hundreds of articles on topics all authors face in today's literary landscape. Get help and advice on Writing, Marketing, Publishing, Social Networking, and more. Each article has a Comments section so you can read advice from other authors and leave your own.
Five Easy Ways To Promote Your Favorite Author At No Cost
For most authors, especially those new in the field, promoting and marketing are very difficult and sometimes impossible. Without an established fan base and with very limited resources, pushing a new book to reach the targeted market becomes hard.
Established authors already have fans who are excited about their new books before they are even released. They also have considerable resources to promote the book. They have built a professional network and a firm fan base. Additionally, they have the financial capability to do book tours and can easily get access to do interviews and other promotional events.
New and less established authors, on the other hand, do not have financial resources, professional networks or fan bases. Even with enough financial resources at your disposal, it is not easy to convince strangers that your work is worth their time. If you know such an author and you have read and loved their work, there are several ways you can help them and it will not cost you any money.
Book Reviews: Book reviews are the single most effective marketing tool for any author - new or established. The more positive reviews a book has, the more likely it is to attract more readers. Like consumers in any market, readers trust fellow readers. Therefore, they trust book reviews from ordinary readers like themselves above anything else when deciding on their next read. Make sure your review is comprehensive, without giving away the plot of the book, and that it is genuine. People can easily tell when a review is phony. Post your review on all the popular sites and generally everywhere.
Book Clubs: If you belong to a book club or any other reading network, be sure to recommend your favorite author. It is very easy to recommend books you have read but don't shy away from recommending the author's work in general. Be honest and mention that you have not read all their work if that is the case.
Social Media: Social media is becoming the single most powerful marketing tool of our time. You can reach an unimaginable audience from your keyboard. There are two ways to use social media to help your favorite author and you can start by following them. This helps them build an audience, making their account appear more solid and what they share more appealing since people are more drawn to accounts with bigger followings. Second, post about their work on your social media accounts so your followers can learn about it and do not forget to share, repost and retweet their posts.
Word of Mouth: Even with the internet and all the technical advancements, nothing beats word of mouth in promoting anything. Recommend your favorite book to friends, family, colleagues, and everyone looking for a new book to read if you think it suits their reading taste.
Share Your Reading List: Sharing your library with your followers and anywhere on the internet will take the author's work closer to their intended readers. If people ask you about the books on your list, do not hesitate to share your reviews.
Written by Readers' Favorite Reviewer Faridah Nassozi