Author Services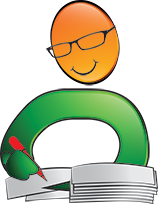 Proofreading, Editing, Critique
Getting help with your book from a professional editor is always recommended but often just too expensive. We have partnered with a professional editor with 30 years of experience to provide quality writing services at affordable prices.
Visit our Writing Services Page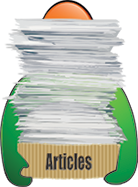 Hundreds of Helpful Articles
We have created hundreds of articles on topics all authors face in today's literary landscape. Get help and advice on Writing, Marketing, Publishing, Social Networking, and more. Each article has a Comments section so you can read advice from other authors and leave your own.
Get the Most Out of LinkedIn
There are a number of platforms on the internet that can be used to assist in author promotion. One platform that is overlooked by many is LinkedIn. Many people see LinkedIn as a professional platform, one where employers and employees interact, seeking a better employer or employee. Launched in 2003, that was its original intent: professional networking. People posted their resumes and curriculum vitae and promoted themselves, their education, and their skills online in the hopes of securing a top-notch job. Employers used it to weed through potential employees and narrow down to the best candidate for the job.
So, how is this site useful to writers? Well, for one thing, are we not all professionals, seeking the best publisher for our work, perhaps even seeking the best writing opportunities available?
When I first joined, I connected with several writing groups within the LinkedIn platform. Like Facebook and other online platforms, LinkedIn has a number of groups where like-minded people congregate to share their news, their ideas, or even search for potential employment. I joined the groups that best suited my writing interests: Children's Book Writers, Indie Authors, Indie Book Review, Women's Memoirs, and several others. There are more. By posting comments, liking other people's comments, or commenting on their posts, I set up a vibrant writing network that worked for me and put my name out there.
What makes LinkedIn a credible and useful platform:
- It's a place to post new releases, links to published online articles, or to discover what is available and how other writers deal with the cumbersome task of promotion.
- It's also a great place to share ideas and learn some writing tips from fellow writers – it's the networking thing.
- It's a place where you can find out what's popular, what's trending in different writing genres.
- It's a place where you can find other platforms/venues to advertise yourself as a writer and your published work. (For example, if someone shares an author interview on a blog, check out the blog and see if it might work for you.)
- It's a place where you can pick up writing assignments, or even a writing or editing job (remote, contracted, freelance).
- It's probably the most looked at search engine. Every day, I receive notification of how many people have checked out my profile. And, checking out an author's profile can lead to assignments and so much more.
So, how do you make the most of LinkedIn:
- Expand your contact list on LinkedIn. Remember, it's always about who you know, not what you know.
- Continually run a search for possible job sources within your area or remotely.
- Make use of your contacts. Ask them for suggestions/recommendations. Who knows? You might even be able to ask them to put a word in for you at a possible job site. Or, they might make a recommendation to their book publisher which may lead to opening a few doors for your own books to be considered.
- Set up chat sessions or comment on threads of conversations even if a specific site isn't currently hiring – you never know when they might be hiring.
The list of possible uses for LinkedIn isn't endless, but there is a lot of potential in using this platform. We as authors have to make our presence known on so many different platforms. If we don't sing our praises, then who else will?
And the best part? It's free. Well, yes there is the option to upgrade to Premium for a fee, but there's plenty to benefit writers on the free platform.
Written by Readers' Favorite Reviewer Emily-Jane Hills Orford